The series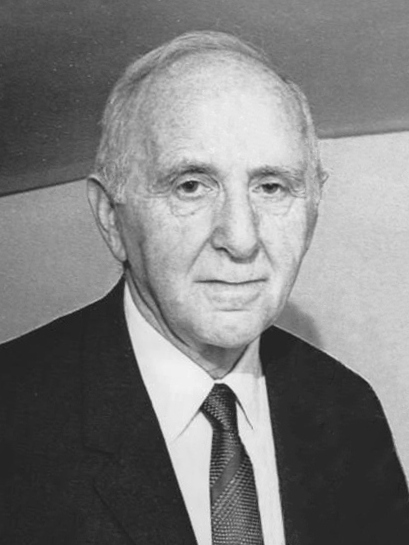 Faculty members of the Economic Growth Center at Yale founded the Simon Kuznets Memorial Lecture Series in 1986. The series is dedicated to "Quantitative Aspects of the Economic Growth of Nations," the title Kuznets gave to his pioneering series of ten short monographs that were published by Economic Development and Cultural Change between 1956 and 1967. Since 2020, the Kuznets lecture has been combined with a mini-conference (typically day after lecture) that showcases cutting-edge research by younger researchers on topics covered in the lecture.  
Kuznets had helped launch the US national income statistics series in 1934. The motivation was to use data for policy – the series was issued to meet the need to describe consistently and in detail the economic toll taken by the Great Depression. 
Post World War II, Kuznets saw a need for a center to do what his home institutions weren't able to do – to use data to understand development. He believed Yale was the ideal home for such a venture and he worked with the chair of Yale's economic department and Ford Foundation to set up EGC in 1961.
Kuznets went on to receive the Nobel Prize in 1971 for theoretical and empirical contributions to the measurement of economic growth. 
Past presenters
31st Kuznets Memorial Lecture, 2022: Leonard Wantchekon of Princeton University, "Political Distortions and Economic Development." Find out more about the lecture and the Mini-Conference on Political Distortions and Economic Development. 

30th Kuznets Memorial Lecture, 2020: Pinelopi Koujianou Goldberg of Yale University, "Poverty Reduction in the Era of Waning Globalization." Watch the video. Read about the "Trade and Development" conference, which followed the lecture.
 

29th Kuznets Memorial Lecture, 2019: Richard Rogerson of Princeton University, "Structural Change and Growth."

28th Kuznets Memorial Lecture, 2018: Michael Kremer of Harvard University, "Public Health Investments, Meta-Analysis, and Public Policy: The Case of Deworming."

27th Kuznets Memorial Lecture, 2017: Pete Klenow of Stanford University, "Firms and Growth."

26th Kuznets Memorial Lecture, 2016: James Robinson of University of Chicago, "Paths of State Building."

25th Kuznets Memorial Lecture, 2015: Andrei Shleifer of Harvard University, "Educated Entrepreneurs."

24th Kuznets Memorial Lecture, 2014: Elhanan Helpman of Harvard University, "Trade and Inequality."

23rd Kuznets Memorial Lecture, 2013: Daron Acemoglu of MIT, "Innovation, Reallocation and Growth."

22nd Kuznets Memorial Lecture, 2011: Justin Yifu Lin of The World Bank, "New Structural Economics: A Framework for Rethinking Development."

21st Kuznets Memorial Lecture, 2010: Robert Allen of Oxford University, "Why Was the Industrial Revolution British?"

20th Kuznets Memorial Lecture, 2009: Oded Galor of Brown University, "Unified Growth Theory and Comparative Economic Development."  He also presented a lecture to a graduate class in economic development, "Inequality and the Process of Development: A Unified Perspective."

19th Kuznets Memorial Lecture, 2006: Timothy Besley of London School of Economics, "Political Economy in Development." (Individual lectures were "The Institutional Basis of Effective Government," "Effective Government and Development," and "Case Studies").

18th Kuznets Memorial Lecture, 2005: Robert Townsend of University of Chicago, "The Thai Economy: Growth, Inequality, and the Evaluation of Financial Systems."

17th Kuznets Memorial Lecture, 2004: Abhijit Banerjee of MIT, "Inequality, Growth and Trade Policy."

16th Kuznets Memorial Lecture, 2003: Philippe Aghion of Harvard University and University College, London, "Institutional Change and Economic Growth."

15th Kuznets Memorial Lecture, 2001: Joel Mokyr of Northwestern University, "The Industrial Revolution: The Continuing Paradox."

14th Kuznets Memorial Lecture, 2000 (October): Stanley Fischer of the International Monetary Fund, "The International Financial System: Crises and Reform."

13th Kuznets Memorial Lecture, 2000 (March): Arnold C. Harberger of UCLA, "The Anatomy of Growth."

12th Kuznets Memorial Lecture, 1998: Angus Maddison of University of Groningen, "Economic Growth Since 1500 A.D.: Problems of Measurement, Interpretation and Explanation."

11th Kuznets Memorial Lecture, 1997: Zvi Griliches of Harvard University, "The Discovery of the Residual."

 

10th Kuznets Memorial Lecture, 1996: Robert E. Lucas, Jr., of University of Chicago, "Industrial Revolution: Past and Present."

9th Kuznets Memorial Lecture, 1994 (November): Dale W. Jorgenson of Harvard University, "Investment and Economic Growth."  Incorporated into Productivity, two volumes published by MIT Press, 1995.

8th Kuznets Memorial Lecture, 1994 (April): Nicholas Stern of London School of Economics and the European Bank for Reconstruction and Development, "The Role of the State in Economic Development."

7th Kuznets Memorial Lecture, 1993: Michael Bruno of Hebrew University, "Short-Term Adjustment and Long-Run Growth: An Integrated View."

6th Kuznets Memorial Lecture, 1992: Robert W. Fogel of University of Chicago, "Egalitarianism: The Economic Revolution of the Twentieth Century."

5th Kuznets Memorial Lecture, 1991: Mark Rosenzweig of University of Pennsylvania, "Agricultural Risk and Economic Development."

4th Kuznets Memorial Lecture, 1990: Anne O. Krueger of Duke University, "Economic Policy Reform." Published as Economic Policy Reform in Developing Countries, Blackwell Publishers, 1992.

3rd Kuznets Memorial Lecture, 1989: Jeffrey G. Williamson of Harvard University, "Inequality and Modern Economic Growth: What Does History Tell Us?"  Published as Inequality, Poverty, and History, Basil Blackwell, 1990.

2nd Kuznets Memorial Lecture, 1988: Amartya Sen of Harvard University, "Inequality Reexamined." Published as Inequality Reexamined, Harvard University Press, 1992.

1st Kuznets Memorial Lecture, 1987: Angus Deaton of Princeton University, "Household Behavior in Developing Countries." Published as an Economic Growth Center working paper.