Tackling negative social norms to enhance economic development
By Michela Carlana and Zahrah Abdulrauf
March 16, 2023
Over 200 million women worldwide experience female genital cutting – and this practice persists in many countries despite the high health costs and legislation against it. Why do harmful norms persist? Should we expect that harmful norms will naturally evolve and disappear, or is targeted policy intervention necessary for lasting change?
These were a few of the questions raised by Eliana La Ferrara's lecture that opened the 2023 Kuznets programming hosted by the Yale Economic Growth Center. A mini-conference on the day following the lecture explored a wide range of gender norms, their economic effects, and interventions that may alter them to the benefit of both individuals and economies.
The one-day mini conference consisted of three parts: 
Labor market: How do norms interact with the labor market?
Social norms: How do norms interact with identity, social trust, and public opinion?
Children and education: How do norms influence child development and education?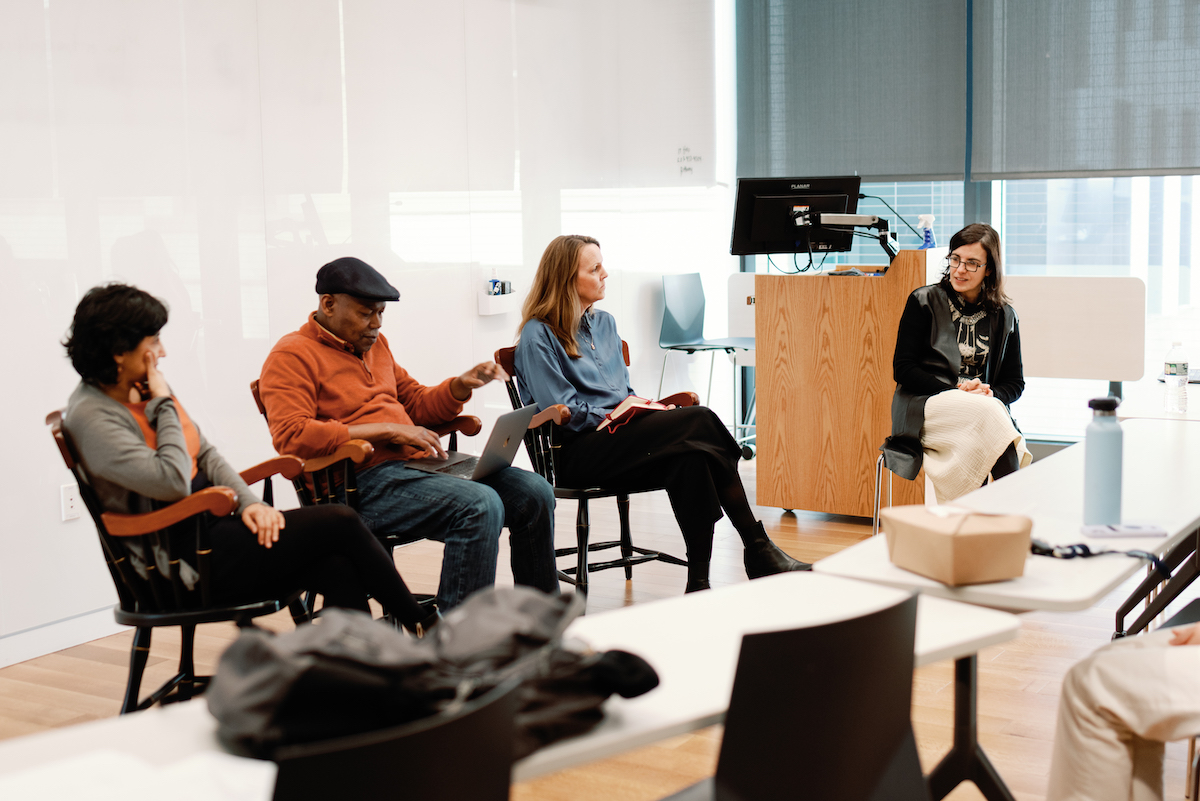 The Impact of Gender Norms on the Labor Market
Can institutions enable female labor force participation by mitigating the impact of harmful gender norms? How has the behavior of women changed in response to new economic opportunities incentivizing them to work outside of the home? And how are employer preferences changing as a result of these shifts?
The first session of the mini-conference began with studies considering the impact of social norms on the behavior and participation of women in the labor market. 
Alexia Delfino presented a model of entrepreneurship that predicts that female businesses will interact with men only when external authorities enforce contracts fairly, and when social norms empower female bargaining. The study finds that the enforcement of contracts can be an effective way to increase trust and encourage women's participation in the market, resulting in economic benefits for both men and women. 
Authors: Nava Ashraf, Alexia Delfino, Edward Glaeser
Speaker: Alexia Delfino (Bocconi University) 
Our project suggests that improvements in contract enforcement may enable productive female entrepreneurship and inter-gender collaboration. But our results can extend into any other area of economic collaboration where contracts are incomplete and property or decision rights are limited. Our plan is to explore scientific partnerships and co-authorships next.
– Alexia Delfino
Assistant Professor in the Department of Economics at Bocconi University