Beyond growth?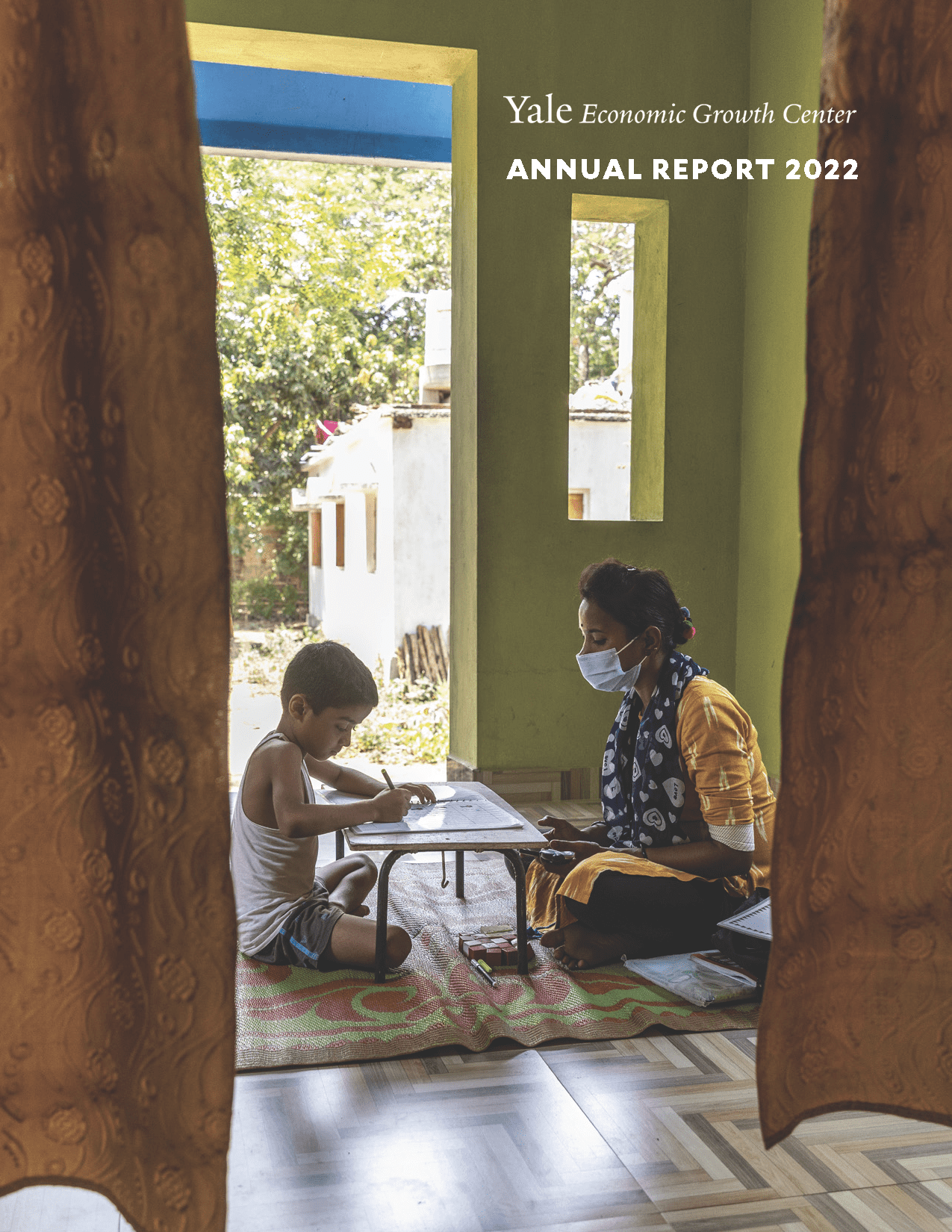 To measure progress, measure economic growth: for decades, economists have done so using the metric of gross domestic product (GDP), a concept first proposed by one of the Economic Growth Center's founding figures, Simon Kuznets. However, in an era of climate breakdown and widening inequality, many question the appropriateness of a measure that disregards the economic value of vital outcomes like the extent of unpaid labor, often done by women, and the destruction of natural habitats essential to economies and human life.
As early as 1934, Kuznets himself cautioned from a narrow focus on GDP, saying "the welfare of a nation can scarcely be inferred from a measurement of national income." "Distinctions must be kept in mind between quantity and quality of growth, between its costs and return, and between the short and the long term," he added in 1962. 
The EGC Annual Report 2022 contains many examples of how our affiliates are responding to Kuznets' challenge by quantifying the costs of economic growth across dimensions like inequality and climate breakdown, identifying how market structure in low- and middle-income countries is determined and its implications for productivity, evaluating longer-term consequences of 'business as usual' economic growth for political and redistributive institutions, and asking how public policy can best support economic and political development in lower-income settings.  The report covers EGC research published during the 2021-22 academic year, highlights our more recent work, and looks forward to projects we have in the pipeline – such as our newly launched Gender and Growth Gaps project and our upcoming Future of Growth in the Climate Transition conference, where researchers and policy innovators will discuss the emissions reductions called for by climate models, their macroeconomic implications, and what this means for policymakers setting targets and implementing solutions.  The Economic Growth Center exists to support the research and teaching in economics of those at Yale engaged with studying growth in lower-income countries – in all of its forms, through all of its measures. Please feel free to email me with any thoughts or suggestions on our priorities and direction in the coming years.

Rohini Pande 
Henry J. Heinz II Professor of Economics
Director, Economic Growth Center
---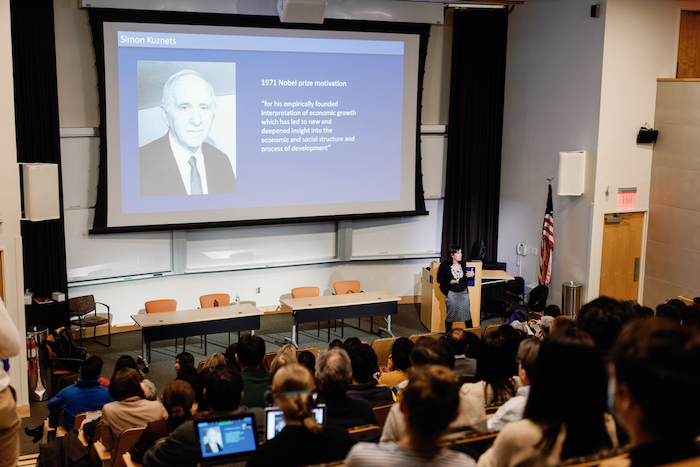 The 32nd Kuznets Memorial Lecture: Changing Harmful Norms
Eliana La Ferrara of Harvard University delivered the 32nd Annual Kuznets Memorial Lecture, on Thursday March 2, 2023. As with every Kuznets lecture since 2020, the talk was followed by a mini-conference showcasing cutting-edge research by early-career researchers on topics covered in the lecture.