Celebrating 73 years of the Indian constitution: Rohit De, Barkha Dutt, and Rohini Pande on the constitution's history and role in enabling women's empowerment in India
EGC Voices in Development, Episode 4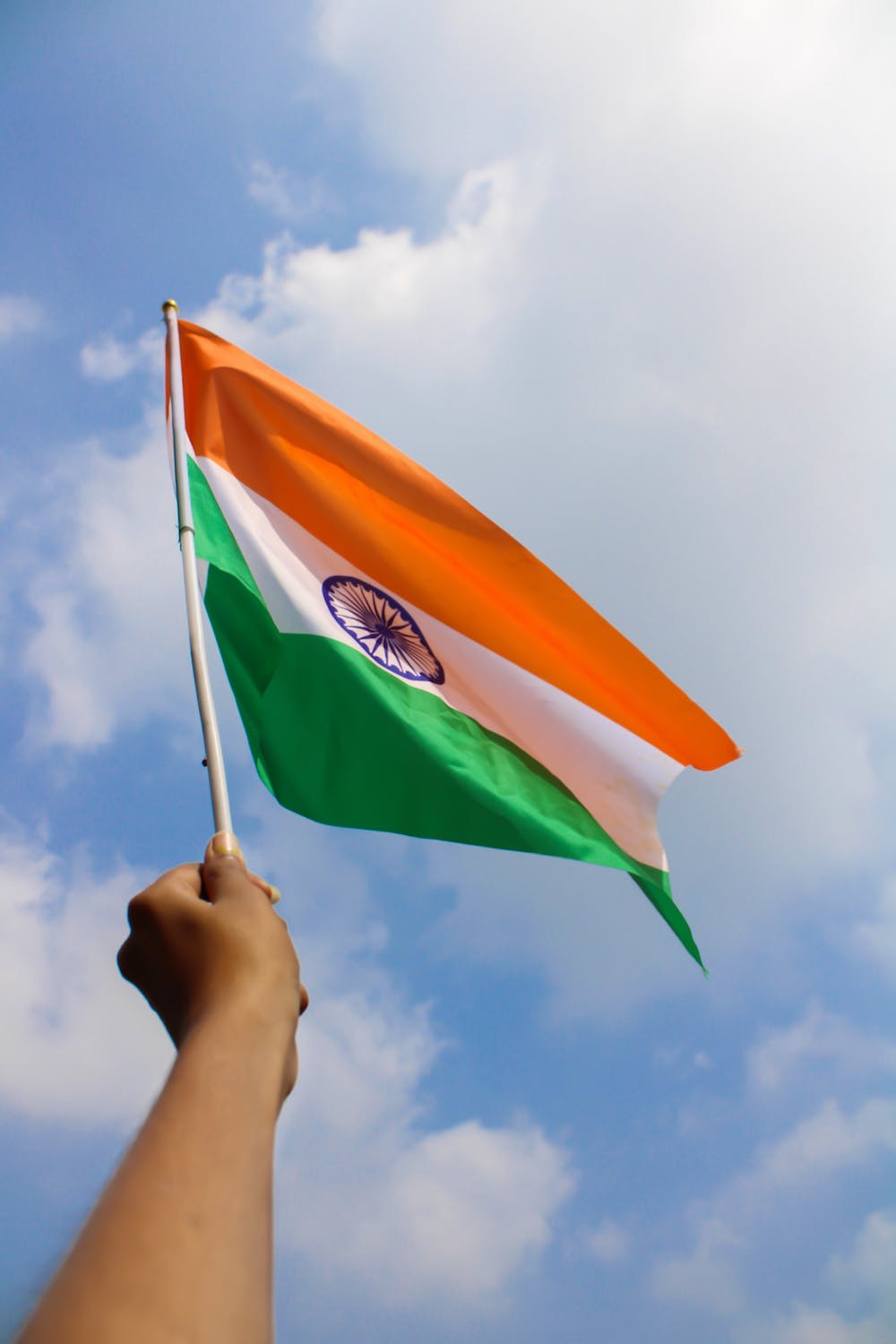 Every year on January 26th, India celebrates Republic Day – the day the Indian Constitution went into effect in 1950, after three years of drafting and debate by independent India's first Constituent Assembly.  The Indian constitution outlined a vision of radical transformation. It established equality before the law for men and women – granting women the right to vote, prohibiting gender pay gaps, criminalizing gender-based discrimination, and creating provisions to protect the interests of women and children. Seventy three years later, how is the Indian constitution protecting women's rights and advancing gender equality?
In this episode of EGC Voices in Development, Rohit De, Barkha Dutt, and Rohini Pande examine how India's Constitution has advanced the position of women, and where it has fallen short. This conversation is a special edition of Voices in Development, a podcast series from Yale's Economic Growth Center exploring issues related to sustainable development and economic justice in low- and middle-income countries, with a group of inter-disciplinary experts coming together for the Yale Development Dialogues.
Rohit De, a lawyer and Associate Professor of History at Yale with a focus on the legal history of the Indian subcontinent, describes the origins of how the Indian Constitution addresses women's rights, how those rights balance private and public spheres, and how they interact with caste, class, and religion.
"What does it mean for institutions to enter the domain of the family? Legislation in the bedroom is like a bull in a China shop." - Rohit De
Barkha Dutt, one of India's most prominent journalists, speaks about how the rights afforded to women in the constitution intersect with lived experiences of the women she's spoken with in her reporting – especially the poor, survivors of sexual violence, and those marginalized during the Covid-19 pandemic.
"I remember one point when the women's [affirmative action] legislation looked like it was going to go through, you had intersectional pushback from caste groups saying [it was] only going to benefit elite women. One politician… said, "this quota is only for… city-slicker urban women. It was, of course, a very misogynist statement, but it made us confront how complex the gender conversation is in India because sooner or later you will collide with caste identity, religious identity, class identity, and so on. I think when we look at women and the rights legally enshrined to protect them, it's a very paradoxical situation." - Barkha Dutt
Rohini Pande, Henry J. Heinz II Professor of Economics and Director of the Economic Growth Center, draws on her research on women's economic opportunity to discuss how India's laws have succeeded in establishing certain safety nets and have failed to create others, especially with regard to women's rights in the economy and within the home.
"While I think paid maternity leave is a good idea, I think the way it's been implemented in India essentially tells companies you have a choice between expensive women and less expensive men. What you would want to say is that even if you want companies to pay, you want them to be paying a tax to the state and the state pays women. So you as a company don't see this direct tradeoff between hiring women." - Rohini Pande
This wide-ranging discussion touches on many aspects of women's lives, including paid maternity leave, access to technology, freedom from harassment and violence, educational attainment – as well as broader economic trends in India such as the move away from an agriculture-based economy.
"Listening to Rohit, I was struck by the fact that for most people, even in a highly polarized environment, when you agree on very little else if you say 'is this constitutional?' that still frames the boundaries of conversations in India. Even when you can't actually execute what the constitution looked ahead to, the constitution is always a document of hope. It's a document for what India could be." - Barkha Dutt
About the guests
Rohit De is a lawyer and historian of modern South Asia and focuses on the legal history of the Indian subcontinent and the common law world. His book A People's Constitution: Law and Everyday Life in the Indian Republic (Princeton University Press, 2018) explores how the Indian constitution, despite its elite authorship and alien antecedents, came to permeate everyday life and imagination in India during its transition from a colonial state to a democratic republic. It won the Willard C Hurst Prize for the Best Book on Socio-Legal History from the Law and Society Association, the Heyman Prize in the Humanities from Yale University, and the sole Honorable Mention for the Peter Gonville Stein Prize from the American Society for Legal History. His second book, Assembling the Indian Constitution, coauthored with Ornit Shani, examines how thousands of ordinary Indians engaged with the anticipated constitution at the time of its writing and will be published in 2023. De received his Ph.D from Princeton University, where he was elected to the Society of Woodrow Wilson Scholars. Rohit received his law degrees from the Yale Law School and the National Law School of India University, Bangalore.
Barkha Dutt, one of India's best-known journalists, is the Founding-Editor of Mojo Story, a multimedia digital platform. The recipient of more than 50 national and international awards - among them the Padmashri and the Global Leader for Tomorrow from the World Economic Forum- Dutt is also a columnist with the Washington Post. With 25 years of reporting experience, Dutt has reported from war zones and conflict areas across the world. Most recently, she won global acclaim for her path-breaking and unprecedented ground reportage of the pandemic through travels across India. A Visiting Fellow at the Reuters Institute at Oxford University and an Asia Society Fellow, Barkha Dutt is the author of two books - To Hell & Back, Humans of Covid and This Unquiet Land - Stories from India's Fault Lines. Dutt studied at St. Stephens College, Delhi University and Columbia University's Graduate School of Journalism.
Rohini Pande is the Henry J. Heinz II Professor of Economics and Director of the Economic Growth Center, Yale University. She is a co-editor of American Economic Review: Insights. In 2018, Pande received the Carolyn Bell Shaw Award from the American Economic Association for promoting the success of women in the economics profession. She is the co-chair of the Political Economy and Government Group at the Abdul Latif Jameel Poverty Action Lab (J-PAL), a board member of Bureau of Research on Economic Development (BREAD) and a former co-editor of The Review of Economics and Statistics. Before coming to Yale, Pande was the Rafik Harriri Professor of International Political Economy at Harvard Kennedy School, where she co-founded Evidence for Policy Design. Pande received a PhD in economics from London School of Economics, a BA/MA in Philosophy, Politics and Economics from Oxford University and a BA in Economics from Delhi University.