EGC Affiliate Spotlight: Ardina Hasanbasri
by Bomi Okuyiga
February 27, 2023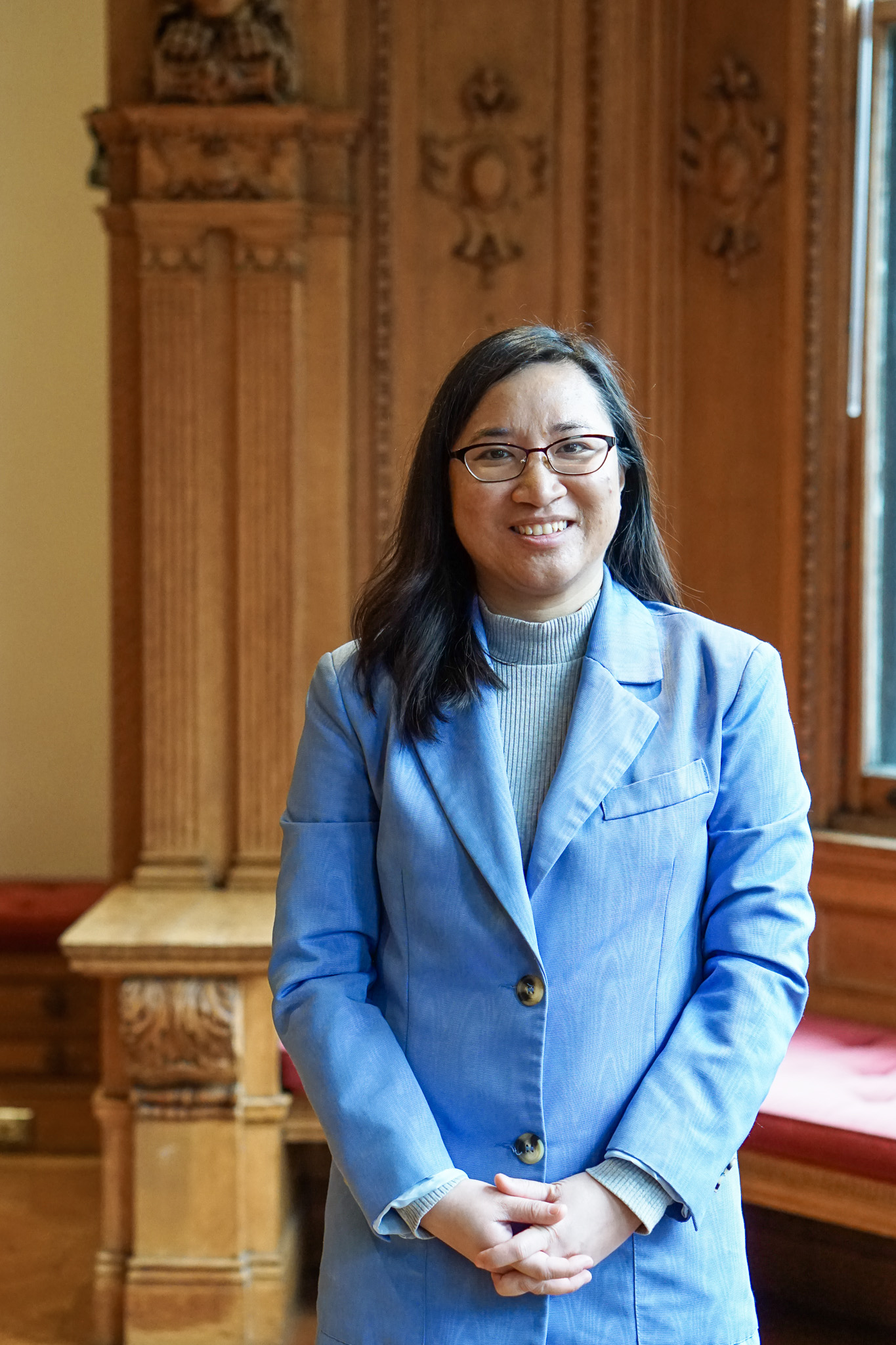 Land ownership can be a powerful driver of economic development and women's empowerment, particularly through its potential to unlock access to credit. In practice, however, full ownership rights – such as the ability to sell, rent, bequeath, and collateralize the land – are not held by certain categories of landowners, most notably women. Across sub-Saharan Africa, for instance, even women who notionally own land often lack full rights due to local customs and gender norms. Researchers often overlook such complexity due to the challenge of finding adequate data. In many contexts this has led to misconceptions about the true gender makeup of landownership and other property rights.
To address knowledge gaps like these, Ardina Hasanbasri – a recently appointed lecturer in economics at the Yale Jackson School of Global Affairs and an EGC affiliate – has been focused on improving survey data to gather better insights on these gender disparities. In a recent working paper with the World Bank's Development Data Group (which will soon be published in the 2023 Journal of Law and Economics), Hasanbasri and coauthors used a series of novel techniques to gain a deeper understanding of landownership in Ethiopia, Malawi and Tanzania. By asking more specific questions about particular land rights, and employing machine learning techniques, the researchers were able to go beyond existing definitions and identify different tiers of ownership. Their effort marked the first data-driven exploration of gender dynamics in land rights in the region, exposing the large gender gaps in female ownership compared to previous research.  
This paper is just one example of Hasanbasri's innovative approach to economics research: her emphasis on matching the survey methodologies to the lived realities of the populations she studies reflects a lifelong interest in how others live and how to promote their economic welfare. 
The power of data to unlock stories
Originally from Indonesia, Hasanbasri lived in the United States for a few years while growing up. She noticed sharp contrasts in incomes and living standards between the two countries, and this inspired her first interest in the social sciences. Hoping to someday influence policy and help promote economic growth in Indonesia and beyond, she became interested in the nexus of economics and policy making.
As an undergraduate at the University of Montana, she worked as a research assistant for Professor Ranjan Shrestha, who first introduced her to the use of household surveys in empirical research and data analysis. She soon recognized data's ability to tell powerful stories about living conditions, institutions, and patterns of development – and those stories' power to generate original insights about the world.  "I enjoy learning about how other people live," Hasanbasri said in an EGC interview. "The end goal of putting together research and analyzing findings is always to uncover something new."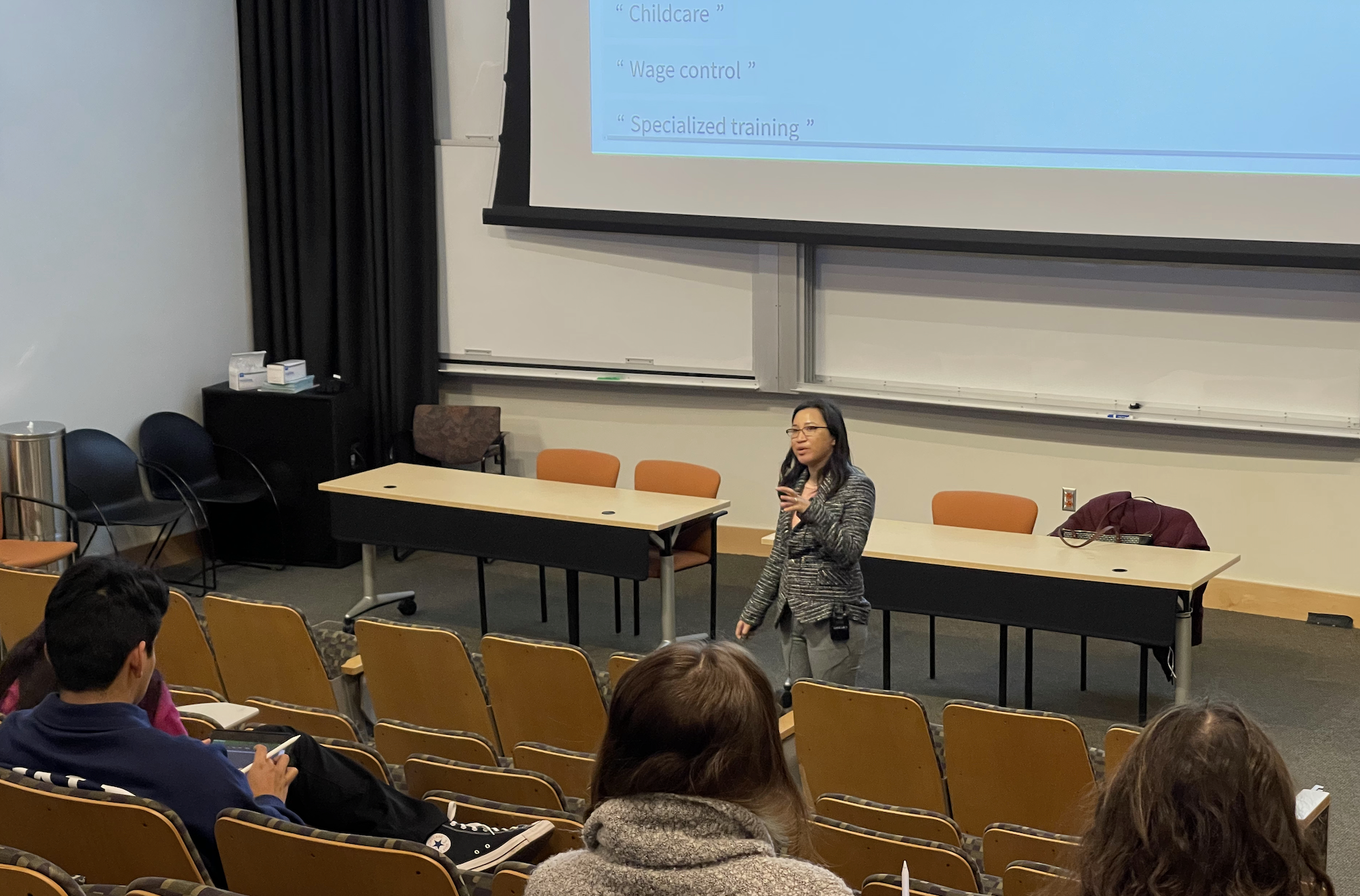 Hasanbasri pursued a Ph.D. in economics at Washington University in St. Louis, where her research focus on gender and economic development began to emerge. She explored women's employment decisions in India and studied how religion and caste influenced labor supply choices. After completing her Ph.D., she joined the faculty at University of Michigan, Ann Arbor, where alongside her research efforts she taught economic theory, statistics, and data analytics. Her enthusiasm for storytelling extends beyond her professional life as an economist; she has also published a young adult novel in Indonesia. 
Hasanbasri joined Yale in the fall of 2022, with a joint appointment at the Department of Economics and the Jackson School of Global Affairs. "I was attracted to the challenge of helping to build the new Jackson School and the opportunity to be a bridge between economic research and Jackson's more policy-oriented focus," she said. "Data analytics is expected to be a component of my classes, and I'm looking forward to building these capabilities amongst our students." 
"It's fantastic having Ardina at Jackson," said Jim Levinsohn, Dean of the Jackson School of Global Affairs and the Charles W. Goodyear Professor in Global Affairs. "Her teaching interests align so well with what we're building and her personal background is also an excellent fit. Together with my colleagues, we're thrilled to have Ardina here."