EGC Affiliate Spotlight: Amit Khandelwal
by Renée Sanacora
November 22, 2022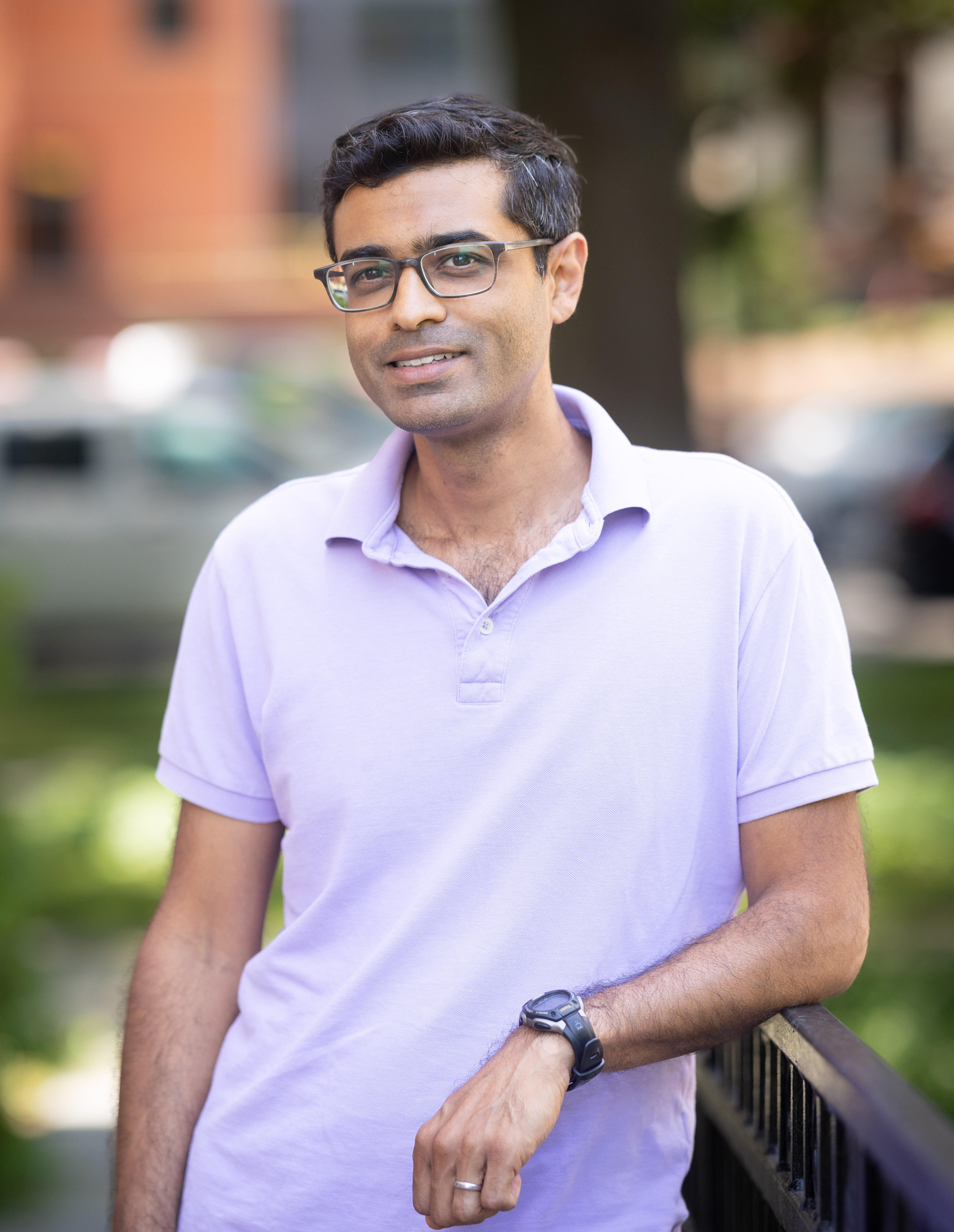 At the peak of the US-China Trade war in 2018-19, the US imposed tariffs on over $360 billion worth of Chinese goods, and China retaliated with around $110 billion in tariffs. These policies counteracted a trend in the US and other countries over previous decades of reducing cross-border tariffs to generate growth through global trade. What effects have these tariffs had since the trade war began, and what will be their long-term effects?
In two papers – one recently published in the Annual Review of Economics and the other in Working Paper form – Amit Khandelwal and coauthors analyzed the effects of the trade war on the American and Chinese economies, as well as its peripheral impacts on lower-income countries. This body of work represents a major focus of Khandelwal's research and marks a new chapter his career, as he returns to Yale as the Dong-Soo Hahn Professor of Global Affairs and Economics and contributes to EGC's renewed focus on trade as a determinant of development.
A close-up view on cross-border trade
Khandelwal grew up outside Annapolis, Maryland, and frequently visited extended family in India. "I was able to see how economics can help understand the differences in the lived experiences of people like myself versus my cousins, who were the same age but living in a different part of the world," he said in an EGC interview.
He recalled how, in preparation for a trip to India, his parents would fill large suitcases with American goods such as tennis rackets and watches to distribute to relatives. On their way back home, they would bring a variety of packaged foods unavailable in the US at that time. The suitcases became smaller and smaller over the years, as India liberalized its trade policies and goods became more widely available in both countries.
Khandelwal's interest in economics as a field of study originated when participated in the Fed Challenge at his high school – a team competition sponsored by the US Federal Reserve – and then grew during his time as an undergraduate at Northwestern University and year abroad at the London School of Economics. He went on to complete a PhD focusing on development economics and global trade at Yale, then served as a Fellow at the Council on Foreign Relations, the Brookings Institution, the National Bureau for Economic Research, and the Bureau for Research and Economic Analysis of Development. He later taught economics at Columbia University for 15 years, while studying the structure and constraints of private sector firms in developing countries and producing more than 10 papers.