Event Details
Inequality in Latin America and the Caribbean: A Call to Action: The launch of the Latin American and Caribbean Inequality Review (LACIR)
Hosts: The Inter-American Development Bank, Institute for Fiscal Studies, London School of Economics, and Yale University
Date and Time: September 23rd, 2021 12-30-2.00pm EST
Registration: Zoom Registration is required in advance
 Profound changes have taken place in Latin America over the last 60 years. Income has been multiplied by 2.5 since 1960. A large expansion of education has drastically reduced the inequality in years of schooling. The relative size of the government has doubled. The labor force participation of women surged; fertility rates fell; and economies opened up to technological change and globalization. Why have these changes not been accompanied by substantial reductions in income or wealth inequality? The objective of the Latin American and Caribbean Inequality Review (LACIR) is to advance on the understanding of the nature, causes and consequences of Latin America's persistent high inequality to provide a basis for action intended to make the region more equitable. This event launches LACIR, a network of 15 renowned scholars on the topic and coordinated by the IDB, Institute for Fiscal Studies, London School of Economics and Yale University.
Panelists
The event will feature six panelists that have studied in depth the causes and consequences of inequality in the region and have implement policies to promote a more equitable region. Benigno López, Orazio Attanasio, Francois Bourguignon, Ana de La O, Ana María Ibáñez and Andrés Velasco. Cecilia Tornaghi will moderate the panel.
Upcoming Events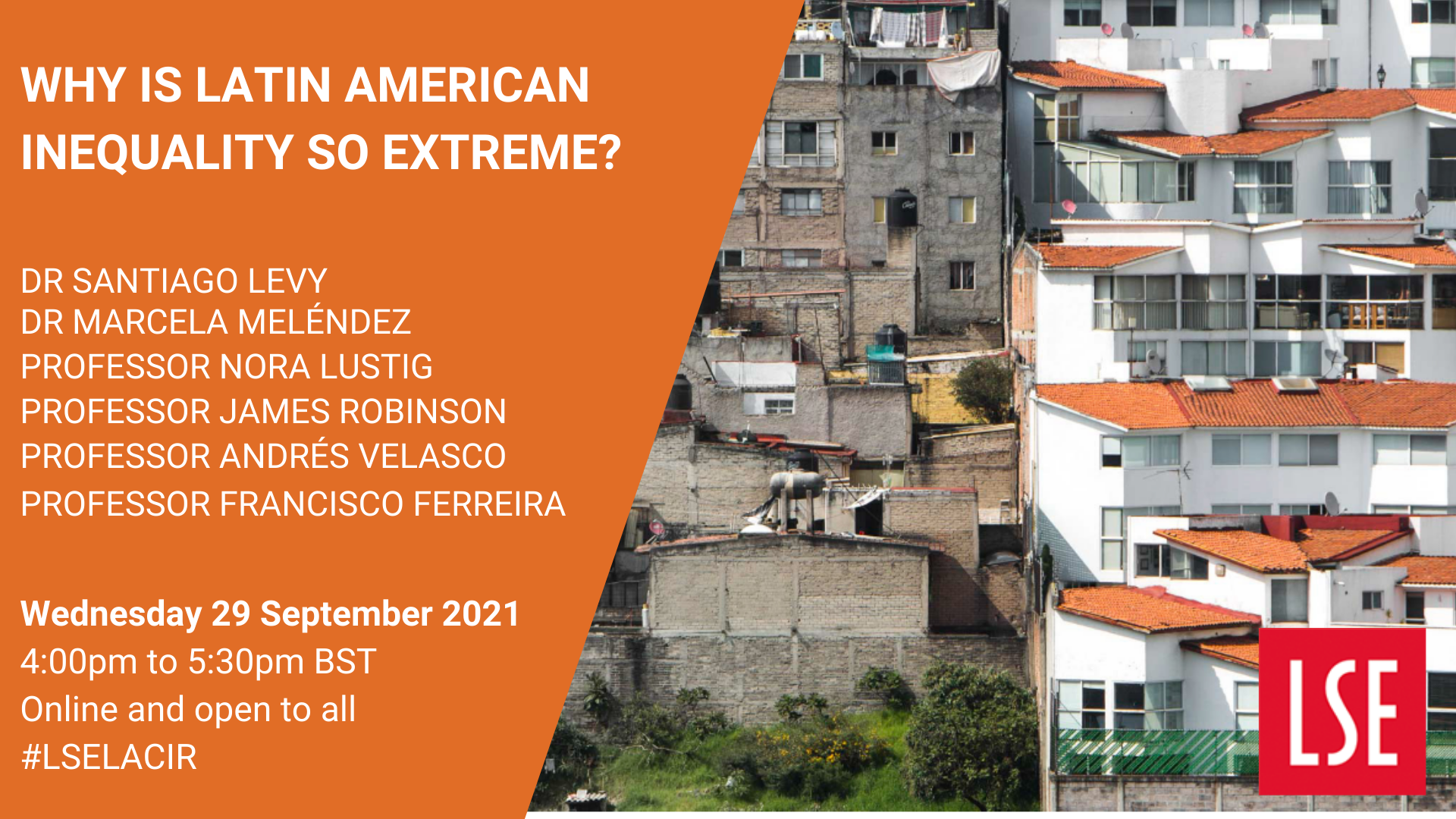 The International Inequalities Institute at LSE is hosting a public event to further launch the LACIR. 
Why is Latin American Inequality So Extreme?: Members of the LACIR will present and debate some of the Review's core questions.
Date and Time: Wednesday, September 29, 2021, 11:00am - 12:30 pm EST
Registration: For more details on this event, please visit the event page on the LSE website.