A history of international collaborations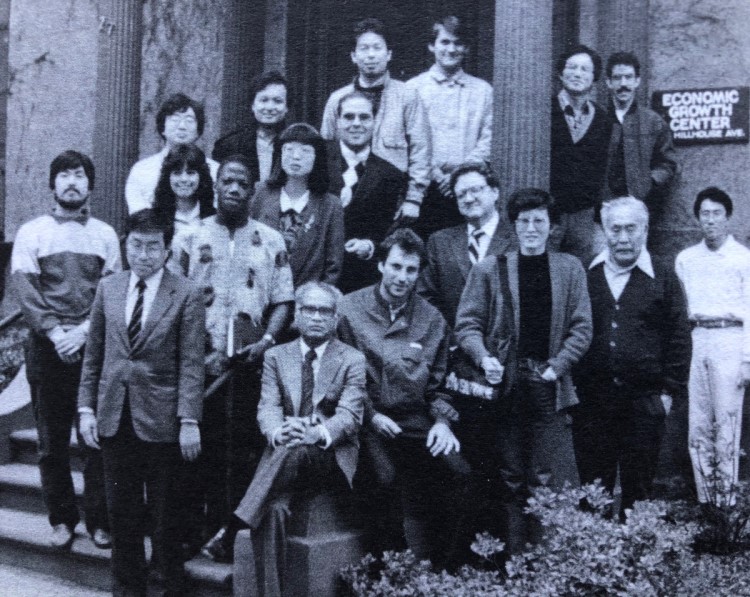 From its founding, the Economic Growth Center worked to address gaps in the understanding of developing economies through the mutual sharing of knowledge, data, resources, and people with the countries themselves. 
The Center itself grew out of an effort in the 1950s to address the dearth of expert staff in post-independence governments and postwar institutions: a program to train international students that continues today as the International and Development Economics masters program. The flagship research program of EGC in the 1960s, the Country Studies Program, sought to fill gaps in data on national economies by sending recent PhDs to the field.
In the 1970s and 80s another need became clear: a deeper understanding of development would require not only research on national incomes, but also work focusing on family economics, gender differences, and technical change. T. Paul Schultz, a Professor of Economics and EGC affiliate whose own research focused on these issues, secured funding from the Rockefeller and Hewlett Foundations for a program to fill this knowledge gap while also funding the training of economists from low-income countries. 
The Rockefeller Postdoctoral Fellowships funded cohorts of two to spend two years – four fellows in residence at one time – in research at Yale. At a time when neither postdoctoral training in economics nor open access to data were the norm, the Rockefeller Fellowships fostered both: recipients often spent time collecting their own data in their countries of focus, in addition to studying micro-econometrics, attending weekly workshops on labor, population, and development, and contributing to the Yale Economics community. Some Rockefeller Fellows returned to their home countries after their period of research; others went on to jobs at the World Bank and IMF. Some struggled to adapt to an unfamiliar environment at Yale, others thrived. Two married each other and returned together to India to teach. We are working to document the achievements of Rockefeller Fellows as part of the EGC History Project.
Today, a number of EGC initiatives carry on the tradition of mutual sharing across borders:
The Latin American and Caribbean Inequality Review (LACIR) is a new collaborative initiative with the Inter-American Development Bank (IADB), the London School of Economics (LSE), and the Institute for Fiscal Studies (IFS) to understand the nature, causes and consequences of Latin America's persistent high inequality to provide a basis for action intended to make the region more equitable.
Inclusion Economics (IE) at Yale University, a joint initiative with Yale MacMillan Center, carries out innovative data collection, cutting-edge research, close engagement with policymakers, and communication of data-driven insights to strengthen the democratic voice of the poor in South Asia. The Yale-based team collaborates with groups at Krea University in India and Governance Lab in Nepal. 
A new collaboration with Kenyatta University in Kenya focuses on priority questions and programs to support women's economic empowerment, including the development of a new government childcare program to enable women to work. We are lucky to have T. Paul Schultz – the founder of the Rockefeller Fellowships, who served as EGC Director from 1983 to 1996 and is now a Professor Emeritus – engaged with this collaboration.
You can read about all of these programs in our 60th Anniversary Edition Annual Report. 
In keeping with the tradition of mutual sharing, we at EGC are also delighted that the 31st Kuznets Memorial Lecture will be delivered by Leonard Wantchekon who is a Professor at Princeton and the Founder and President of the African School of Economics, which opened in Benin in 2014.
We at EGC look forward to working with our international colleagues, welcoming visitors, and sharing the knowledge these collaborations yield in the coming months.


Rohini Pande 
Henry J. Heinz II Professor of Economics
Director, Economic Growth Center
---
The 31st Annual Kuznets Memorial Lecture
Political Distortions and Economic Development
Event Details: Click here for full details 
Date: March 31, 2022
Time: 4:00-5:30 PM EST
Presenter: Leonard Wantchekon, Professor of Political Economy and Professor of Politics and International Affairs at Princeton University

As part of the 31st Annual Kuznets Lecture, a mini-conference spotlighting work of rising young faculty members will also be held on Friday, April 1, 2022.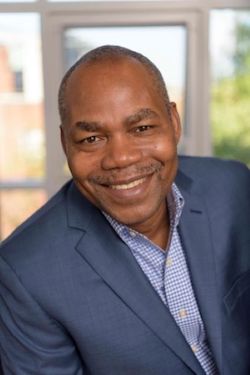 Leonard Wantchekon is the James Madison Professor of Political Economy and Professor of Politics and International Affairs at Princeton University. He is also the Founder and President of the African School of Economics and the Pan African Scientific Research Council.

Wantchekon's research centers on political economy, development economics and economic history with a regional focus on Africa. He also covers substantive topics such as democracy and development, education and social mobility, and the long-term social impact of slavery and colonial rule.

Finally, Wantchekon is a fellow of the American Academy of Arts and Sciences, the Econometric Society, the Bureau for Research and Economic Analysis of Development (BREAD) and Research Affiliate at the National Bureau of Economic Research (NBER). He previously served as Vice President of the American Political Science Association and is currently on the Executive Committee of the International Economic Association.