The Battle Over Patents: Naomi Lamoreaux and Stephen Haber on the formation and fights of the US patent system
By Clare Kemmerer
June 2, 2022
The US patent system emerged in the 19th century, offering inventors greater control over their ideas, protecting and encouraging innovation. In the time since, similar systems have been adopted around the world, guiding the ways that new technologies are created, shared, and used. Yet the very aspects of patent law that contributed to rapid economic growth and technological innovation – the ability it grants inventors to sell or license the rights to patents and collect royalties from those using patented products – are now challenged by large firms, who accuse smaller firms or individual inventors of "monopolization" of the component technologies they have patented.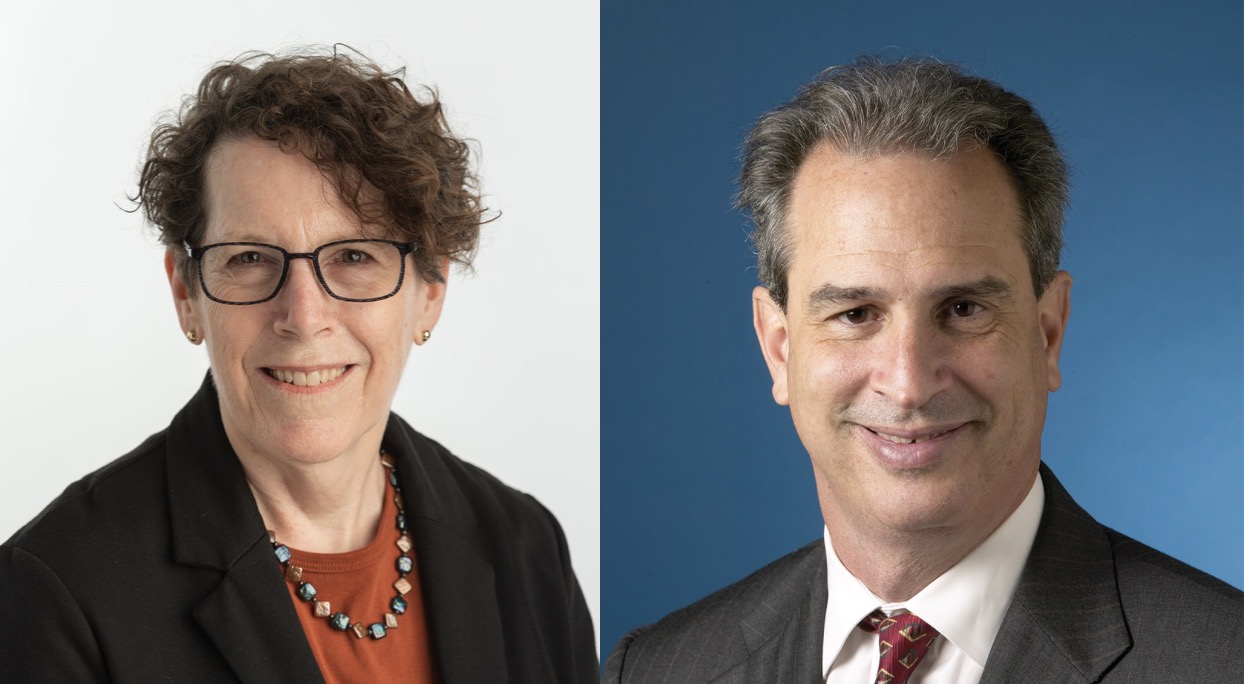 Naomi Lamoreaux (left), Stephen Haber (right)
The history, strengths, and weaknesses of the patent system – and the profit-driven controversies that threaten it – are the subject of a new volume of essays, The Battle Over Patents: The History and Politics of Innovation (Oxford University Press, 2021). The editors of the volume, Naomi Lamoreaux, the Stanley B. Resor Professor of Economics and History at Yale and an affiliate of the Economic Growth Center, and Stephen Haber of the Hoover Institution at Stanford University discussed patents and growth in an EGC interview.
In your introduction, you write that this book largely answers the question: what problem do patents solve? What is that problem? 
Haber: For most of human history, the big problem was that people who invested in coming up with a better way of doing things couldn't reap the returns on that investment unless they could keep it a secret or unless they could protect it by being a member of a guild. And so technological progress tended to be slow because of what economists call the free rider problem. You invest all this time and energy at getting good at something or inventing a way of doing something, and then someone else just can come along and copy you. 
What the patent system did was break the free rider problem because it allowed an inventor to have a property right to the idea. Then if somebody copied that idea, tried to free ride, it allowed the inventor either to stop them or, more typically, to get a royalty from them from using the process. That was allowed once the patent system matured by the 18th century in Britain and then in the 19th century in the United States. Once that happened, it allowed a market to develop in inventive activity. Ever since, there has been an active market of new ideas, new processes, and new ways of doing things. Specialized firms develop patented ideas that they sell on to a market. 
Lamoreaux: Without the patent system we would be in a world where it would be very hard to develop complicated processes that require multiple inputs from different firms. With it, we have intellectual property rights that allow people to be secure in the knowledge that their ideas will not be stolen by the parties they're collaborating with.