Local women may be the key to effectively disseminating flood warnings to communities
by Ayush Jain and Hamsini Ravi
May 31, 2023
"During the flooding season, when the floods come, there is fear in everyone's hearts," Anjana Kumari said. "There are many kinds of difficulties we have to face." 
Kumari lives in the state of Bihar in eastern India where she is a member of the local women's self-help group, JEEViKA. She told us that, although her village was flooded during the 2022 monsoon season, it wasn't as bad as in previous years: "The water wasn't very deep this time…It [only] reached above my waist." 
Her reflection speaks to how common and severe annual floods are for communities living in the Kosi and Ganges River basins. With over 97 million people exposed to inland flooding, India has the world's largest flood-prone population. Seasonal floods can wreak havoc not only through immediate losses in income and livelihoods, but by driving transmission of water-borne diseases and disrupting rural residents' mobility for months due to washed-out lanes. Even in the relatively mild flood season of 2022, Kumari said that the flood waters persisted for four months.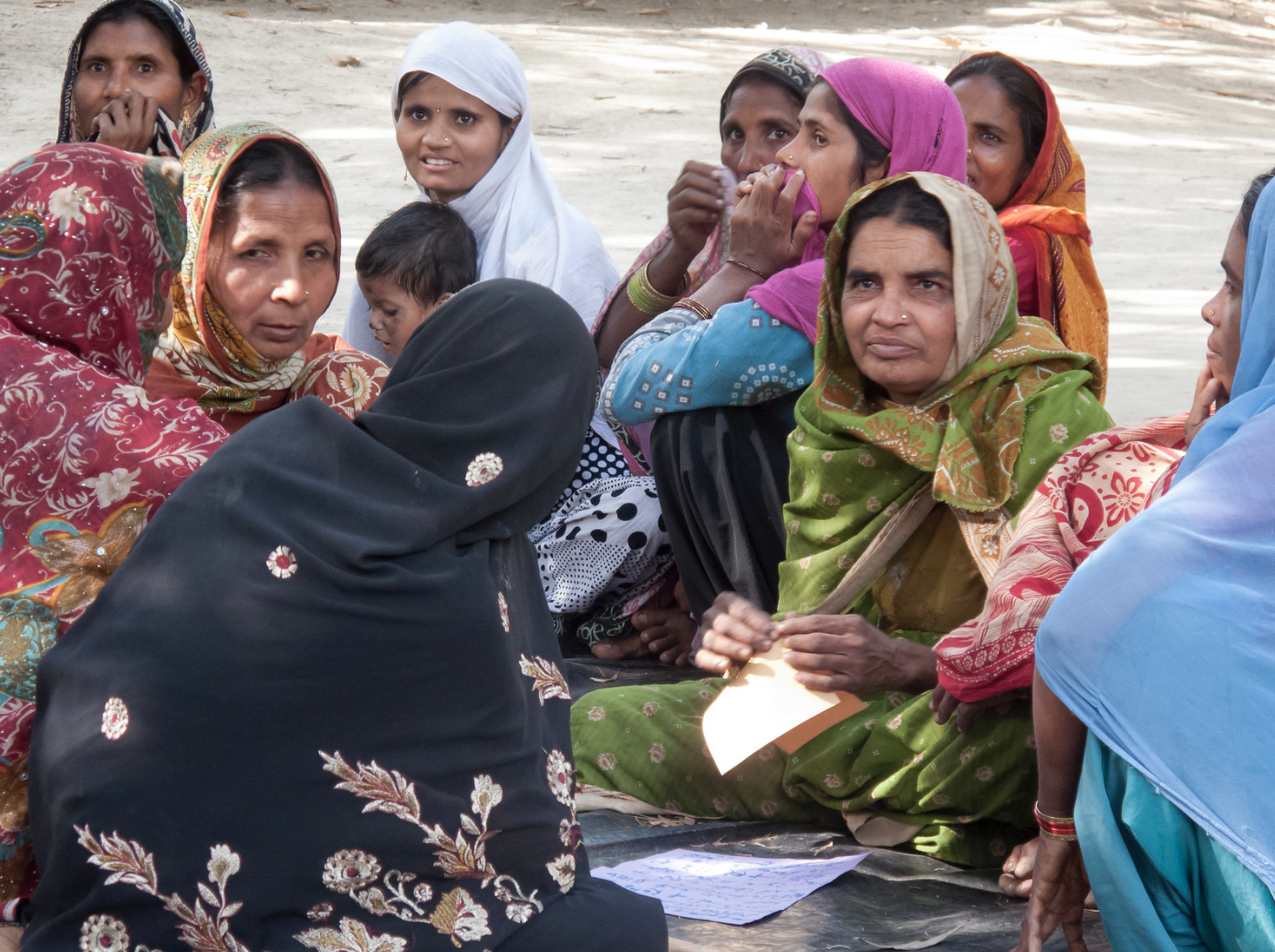 The stubborn cycle and prolonged nature of flooding in Bihari communities – combined with the increased incidence and variability of extreme weather events due to climate change – mean that women in low-income settings are even more disproportionately impacted at various stages of the flooding event and response cycle. Research based on a historical review of flood events from 1980 to 2009 indicates that in developing countries, flood-related mortality is higher among women than men. In another study examining the impact of natural disasters on child health in rural India, the authors find that the effects vary by the child's gender, with girls more likely to experience negative long-term nutritional outcomes in the aftermath of disasters.
Advancements in predictive technology driven by artificial intelligence and machine learning – exemplified by Google's state-of-the-art flood forecasting models – can provide a gateway to facilitate adequate disaster response and support community adaptation approaches and resilience strategies at the local level. FloodHub, a public tool launched by Google's Flood Forecasting Initiative in 2018, generates advanced flood alerts that reliably predict flood location and localized water depth with a lead time of three to four days. These early flood warnings are further broadcast through Google Search, Google Maps, and via notifications on Android mobile phones with location services enabled.
However, the true potential of accurate and timely early warning systems in low-income settings is often undermined by poor accessibility and limited comprehension of these alerts among vulnerable populations. With support from Google's philanthropic arm, Google.org, a team of researchers based at Inclusion Economics India Centre (based at IFMR/Krea University) and Inclusion Economics at Yale University is working to make these alerts accessible and actionable for at-risk communities and underserved groups, including women. The project uses an experimental design to test novel community-centered dissemination methods in villages like Kumari's across 12 districts of Bihar.