NEUDC 2022: Taking Stock and Looking Ahead
by Jillian Stallman
December 14, 2022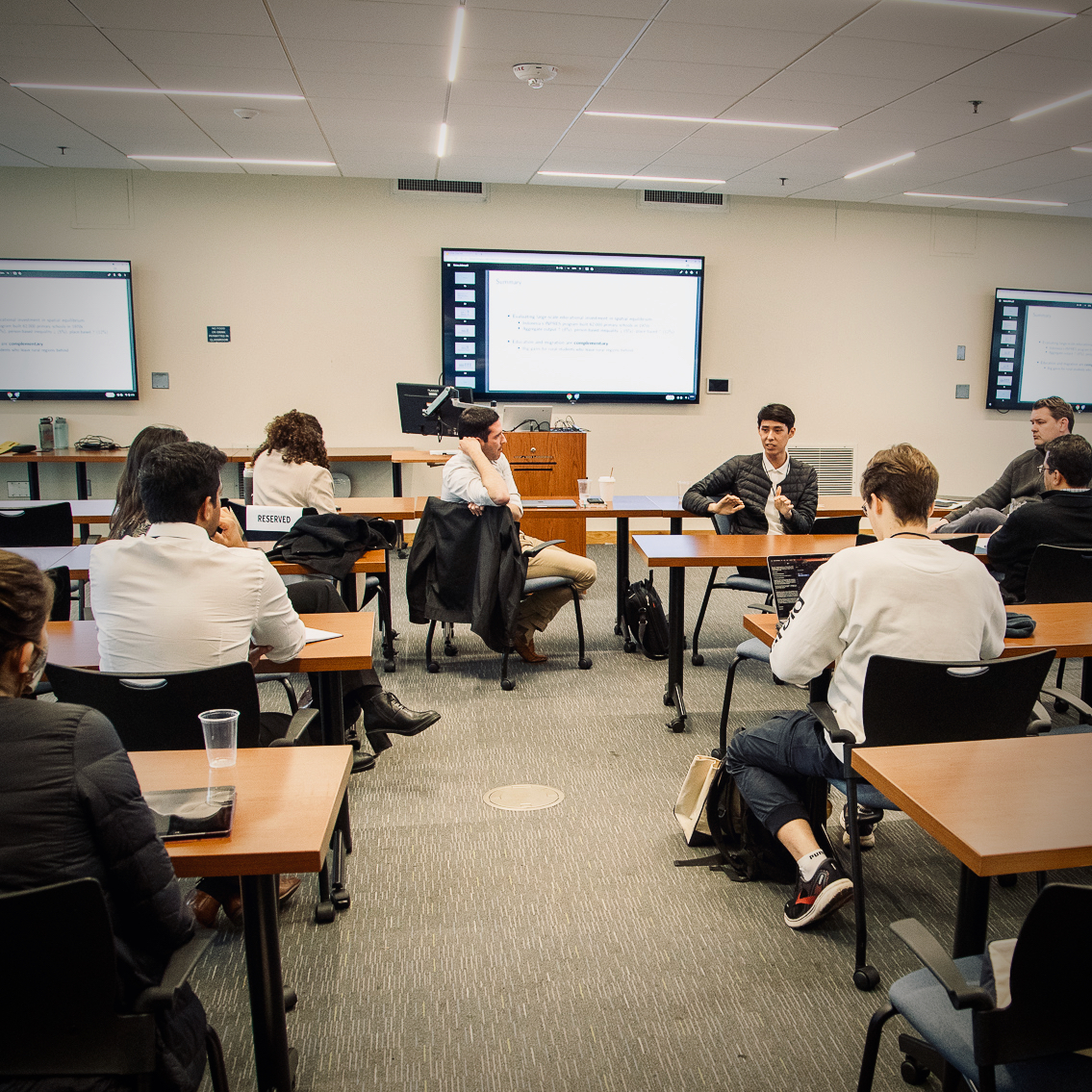 If a large and diverse consortium of economists could be said to share a single feeling, it was that the North East Universities Development Consortium (NEUDC) Conference had serious Zoom fatigue. The last two NEUDC conferences had been hosted virtually and with great success by Dartmouth (2020) and Boston University (2021). This allowed for the conference to continue despite the pandemic and achieve a greater geographical reach, but at the cost of extending participants' stays in their screen-worlds.
When I joined the Yale-based planning committee as a student organizer in summer 2022, the group was hoping to be able to host an in-person conference. Most of my peers had never presented to an external audience, and my professors clearly missed opportunities to share tips with the up-and-comers around the snacks table.
We made the decision to turn off the webcams, and I think this paid off. The conference center was abuzz with early-career economists playfully locking horns over the finer points of their papers. The weather was unseasonably warm for a New Haven November, allowing many of these debates to take place on a carpet of fallen leaves. Meanwhile, a resourceful crew of staff and volunteers kept the caffeine and tweets flowing.
After the event, I dug into some of the conference data to see what a NEUDC-attending economist looks like these days and what we're thinking about.
Who we are (and where we're going)
NEUDC 2022 received 621 unique submissions from home institutions in 42 countries. The Scientific Committee, composed of a panel of 53 professors (36% female) from around the Northeast, accepted 164 papers or 26.4% of submissions. Several remarked on the high quality of submissions they read.
134 researchers based in 20 different countries came to New Haven to present their papers on November 5 and 6. With the help of forty-odd staff and volunteers, we welcomed around 250 participants.