On November 9 and 10, 2023, the Economic Growth Center, Tobin Center for Economic Policy, and Yale School of the Environment co-hosted the Yale Climate, Environment & Economic Growth Conference, bringing together researchers and practitioners to discuss the economic impacts and policy implications of climate and environmental change. Day 1 sessions – which focused on The Future of Growth in the Climate Transition, particularly in low- and middle-income countries – yielded five insights.
1. The "triple climate inequality crisis" is worsening.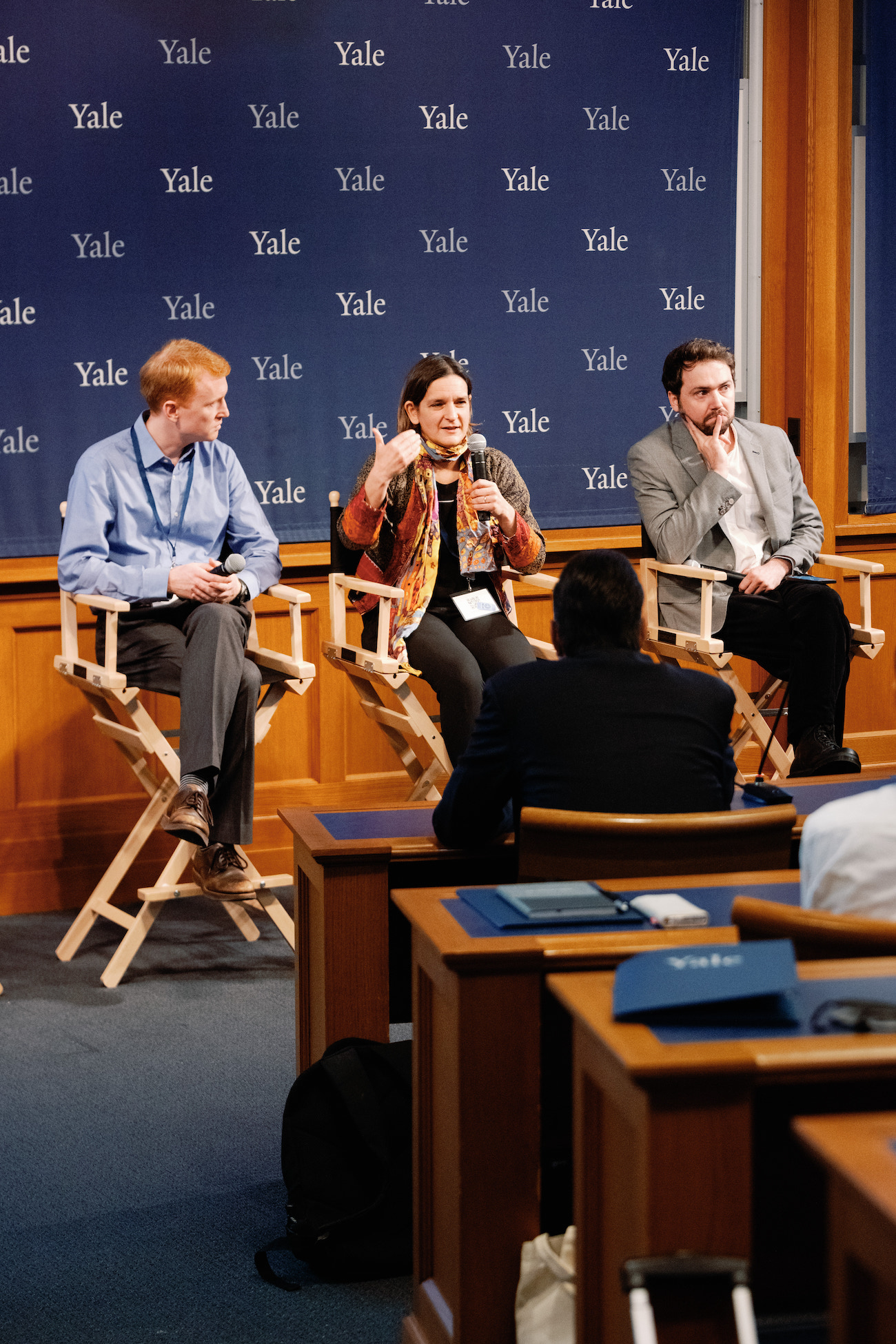 Climate breakdown is exacerbating inequality within and between countries. Lucas Chancel of Sciences Po framed this as a "triple climate inequality crisis" with overlapping crises: Poorer countries – and especially poor populations within those countries – will suffer disproportionately from climate breakdowns. At the same time, rich countries are more responsible for climate breakdowns, and rich populations emit more. Finally, rich country governments and rich individuals are far more capable of financing climate adaptation, increasing their resilience to climate shocks relative to poor countries and poor individuals. 
Thus, those who emit the most lose the least, while those who emit the least and also have the least resources to adapt lose the most. Conference presentations anticipated that this gap will continue to widen – as co-organizer Rohini Pande argued recently in Science: "The climate crisis is a crisis of inequality." The conference also explored the inherent tensions between efforts to reduce emissions and the drive for economic growth – a point Pande highlighted in her introductory remarks. "When it comes to meeting climate goals, there is both an implementation gap and an ambition gap," she said. "If we accept that economic growth will remain a priority, we must redefine or expand it." 
Even as we discover how to avoid the worst climate impacts, the political economy of climate policy needs more attention. In her keynote address, Esther Duflo – the Abdul Latif Jameel Professor of Poverty Alleviation and Development Economics at MIT and a 2019 recipient of the Nobel Prize in Economics – highlighted the scale and urgency of the need to address the triple climate inequality crisis and discussed a possible way forward to address these gaping inequalities in the causes and effects of climate change. She argued for a mechanism to raise funds to support low-income countries and communities, potentially funded by a minimum global corporate tax and global wealth taxes.