Inclusion Economics holds its inaugural Policy Dialogue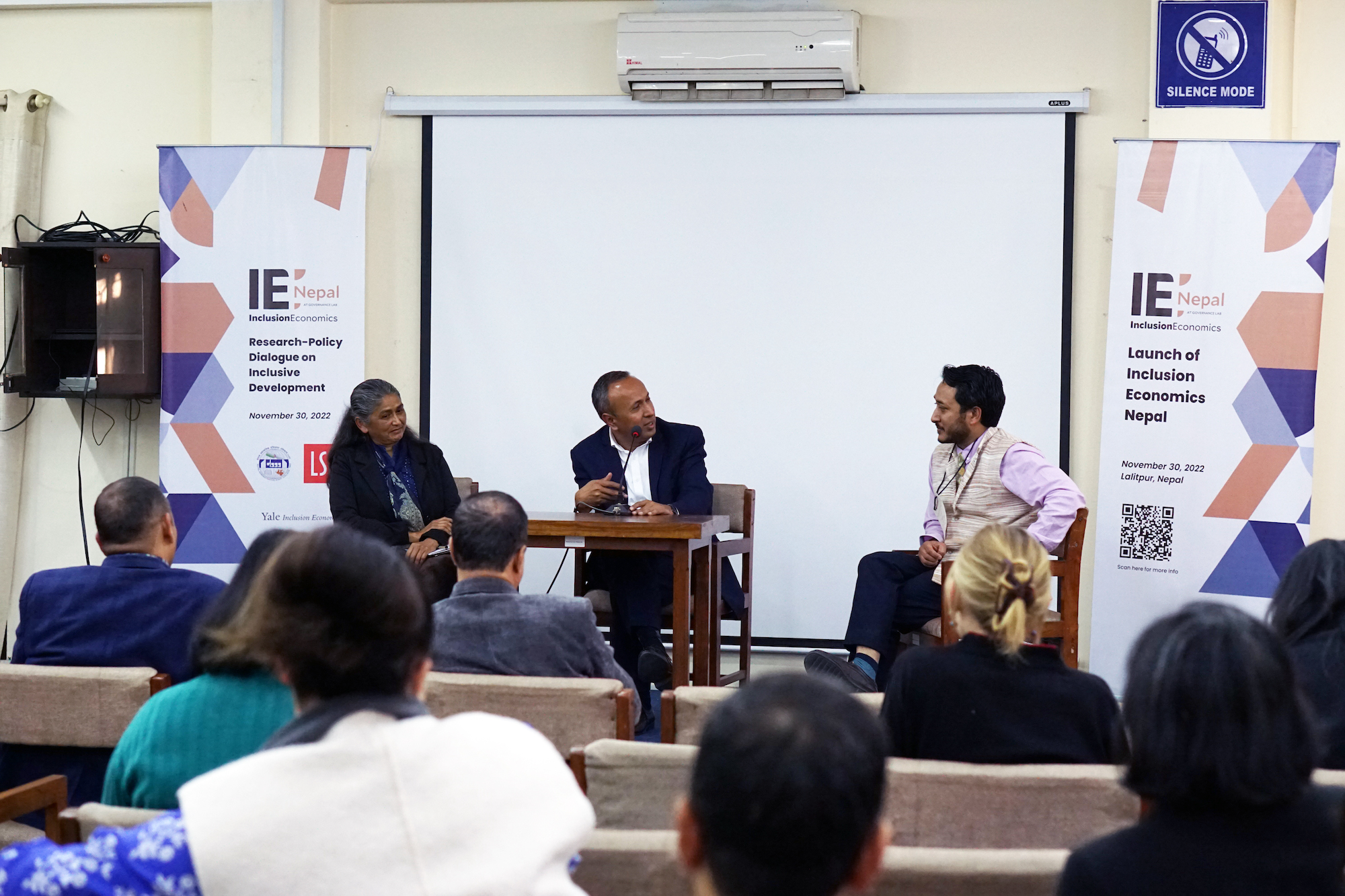 Research-policy dialogue on inclusive development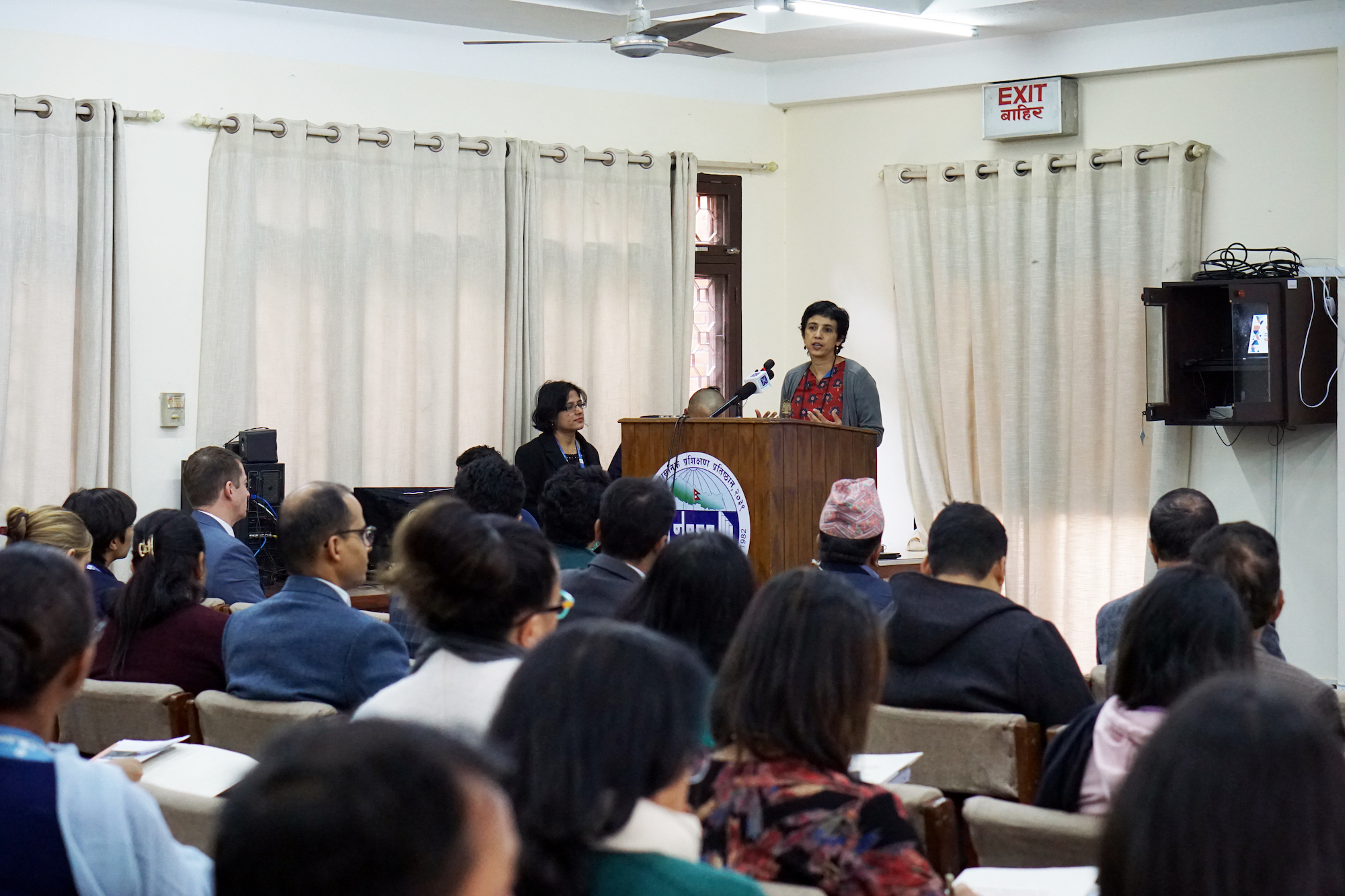 On November 30, 2022, Inclusion Economics Nepal brought together affiliated researchers, journalists, and policymakers in its inaugural policy dialogue with a focus on governance, gender, and climate change in Nepal. Researchers in the Inclusion Economics network ask how policy can promote inclusive and accountable states, markets, and societies; and how citizens – including the vulnerable and marginalized – can gain influence to make political and economic systems more responsive to their needs, both now and in the future. 
This new initiative in Nepal works closely with the wider Inclusion Economics network: Inclusion Economics at Yale University, Inclusion Economics India Centre, and exploratory engagements in Sub-Saharan Africa to focus on some of Nepal's most challenging problems, ranging from promoting climate-resilient growth to supporting effective governance and building state capacity. 
During the first half of the program, Rohini Pande, Director of Inclusion Economics at Yale University, and Michael Callen, Scientific Director of Inclusion Economics Nepal, delivered keynote presentations on empirical research in local governance and climate-resilient environmental policy. The keynote was followed by presentations from Inclusion Economics collaborators Trilochan Pokharel, Kala Swarnakar, and Pukar Malla on ways to strengthen inclusive governance by implementing gender-sensitive public finance, increasing the representation of women in elections, and emphasizing inclusive economic governance in municipalities.
During the second half of the program, attendees participated in breakout sessions focused on gender, environment, and inclusive governance in Nepal led by Michael Callen, Rohini Pande, and Trilochan Pokharel. Breakout sessions were followed by presentations from researchers Juni Singh and Mani Nepal on social collaboration and climate change. The event concluded with a panel featuring policymakers Binda Pandey and Kewal Bhandari in conversation with Pukar Malla on creating a more inclusive economy in Nepal.
Participants
Inclusion Economics Nepal is an initiative affiliated with Inclusion Economics at Yale University, founded and based out of the EGC and Yale MacMillan Center. Inclusion Economics Nepal is based at Nepal's Governance Lab at the Daayitwa Abhiyaan.