Buyers' Sourcing Strategies and Suppliers' Markups in Bangladeshi Garments 
EGC Research Summary, June 2023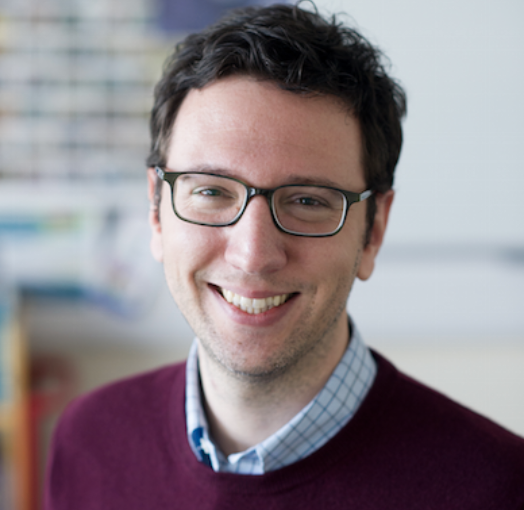 Exports are a key driver of economic growth in lower-income countries. Whether electronics from Vietnam, coffee from Colombia, or garments from Bangladesh, export-led growth has played a key role in reducing poverty across many countries. As such, economists and policymakers are often keenly focused on how best to leverage international trade for their own country's growth and development. 
In other words, what can countries do to increase productivity and profits for their exporting firms? In a forthcoming paper in the Quarterly Journal of Economics, EGC faculty affiliate Guillermo Noguera and coauthors examine a novel dimension of this question: the relationships between exporters and their foreign buyers. Using data from the Bangladeshi textiles sector, they find that garment sellers who form long-term relationships with their buyers can charge higher prices and ultimately increase their profits – even when accounting for the higher costs of maintaining those relationships, especially during economic shocks.
Results at a Glance
Many foreign companies engaged in international trade are "spot" buyers who import goods and inputs from whatever firm is offering the lowest price at the time of purchase. Others, however, are "relational" buyers – who develop long-term relationships with a fewer number of trusted suppliers, in order to ensure quality and consistency. 

Spot buyers tend to pay lower prices but are more vulnerable to supply chain disruptions; relational buyers avoid these disruptions by paying higher prices.

Long-term relationships with buyers are valuable: Bangladeshi garment sellers can, on average, expect to charge relational buyers 11% more than what they would charge spot buyers for the same products, equivalent to roughly 30% of yearly profits. 
The profits and growth of an exporting firm are closely tied to their relationships with foreign buyers, who can be divided into two broad categories. At one extreme are "spot" buyers, who buy from a wide range of suppliers, typically choosing whatever seller is offering the cheapest price at the time of purchase. At the opposite end are "relational" buyers, who establish long-term relationships with dedicated suppliers over extended periods of time. While relational buyers often pay higher prices for the same products, they enjoy increased reliability from their sellers – especially during shocks that interrupt the supply chain, when sellers are often forced to pay higher costs in order to continue serving their buyers. This contrast is especially relevant in lower-income countries, where supply chain interruptions can be very common. 
Guillermo Noguera, a Senior Lecturer in the Yale Department of Economics and an EGC affiliate, and coauthors Julia Cajal-Grossi and Rocco Macchiavello were interested in the effects of these dynamics. Do exporting firms make higher profits by selling to spot buyers or relational buyers – and what would explain such differences? In a country like Bangladesh, with an economy that is highly reliant on its apparel exports, would a shift towards stronger buyer-seller relationships benefit exporting firms?
An unprecedented look into buyer-seller relationships 
Economists have long been focused on the relationships between buyers and sellers. However, examining these relationships empirically is challenging, as it requires highly granular data on prices and firm costs. Costs, in particular, are difficult to estimate, since few data sources track the quantities and prices paid by firms for labor and inputs. Another challenge is the difficulty of directly observing the strategies used by buyers when selecting suppliers.
"When studying global value chains, we typically rely on fairly aggregated data," Noguera said in an EGC interview. "Such research provides a broad picture across sectors, countries, and over time, but it is silent on the inner workings of specific global value chains." 
In their new paper, the researchers were able to overcome these challenges by using a novel data set on Bangladesh's garment sector. Due to the Bangladeshi government's unique way of collecting data on imported inputs that are eligible for a tax exemption, the data set includes highly detailed information on the type, price, and quantity of key inputs like fabric. For the first time, the researchers could directly observe a firm's production costs and precisely calculate their markups and profits. 
"Directly observing garment orders was an incredible opportunity to zoom in on the production process and study the relationships between garment sellers and their international buyers," Noguera explained.