EGC Affiliate Spotlight: Christopher Neilson
by David Alzate
May 4, 2023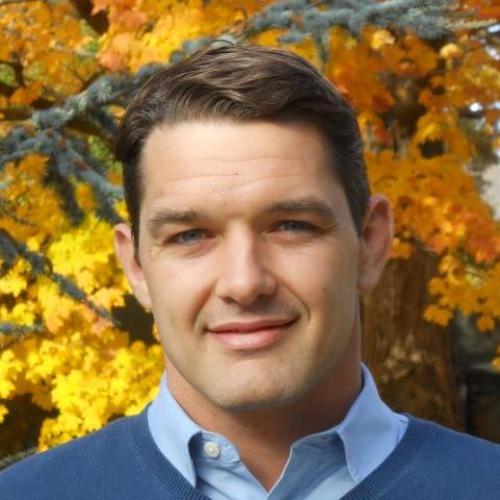 Educational inequalities – in terms of access, delivery, and quality as well as outcomes – are a major challenge for school systems in countries across the income spectrum. To understand what drives educational inequalities, it is helpful to see education as a "marketplace". While some parents might pay to send their children to private schools, most students attend heavily subsidized or free public schools.  
Attending either a private or public school is not a process that happens automatically. To enter this "marketplace", students and parents must make a series of individual choices: whether to attend school at all, whether to attend private or public school, and then which schools to apply to – resulting in a complicated system that is often difficult to understand and navigate, for families and administrators alike. Especially when schooling is free for all, governments typically rely on digital platforms to match students to schools, running complex algorithms that nonetheless may continue to perpetuate inequalities.  
Christopher Neilson – a recently appointed Professor of Economics and Global Affairs at Yale's Department of Economics and Jackson School of Global Affairs, as well as a new EGC affiliate – uses research to design practical tools for promoting more equitable opportunities in educational markets. Most recently, in a paper published in the Quarterly Journal of Economics, Neilson and coauthors analyzed the impacts of providing personalized information to students and their families about their education-related prospects during the school application process. Using cutting-edge digital platforms that leverage artificial intelligence and big data, the researchers found that providing such information reduced dropout rates and improved educational outcomes.  
Going beyond academic research, Neilson founded an NGO called ConsiliumBots in 2018 to actively work with governments – from Latin America and the Caribbean to here in New Haven – to help implement and test data-driven education innovations. Neilson also founded a tech startup called TetherEd in 2022 to focus exclusively on scaling these and other innovations in a sustainable way to maximize their impact. Combining rigorous analysis with policy impact, Neilson's work illustrates the powerful potential of applying economics insights to real-world challenges.  
The value of personalized information about schooling options 
Neilson's first encounter with educational inequalities was during his time as a Yale PhD student in economics, trying to secure a spot for his child in New Haven's public school system. Standing next to other parents who were in-the-know – mainly other Yale graduate students and professors – he spent an entire night outside waiting in a line to maximize the chances of securing a spot in a good school. The experience reminded him of his own childhood, when his mother would try to enroll him in school on the first day of classes only to be turned away because they had not registered in advance. Suddenly, he and his child were on the other side of that informational divide – but Neilson's reaction to both instances was the same.
"Everyone who passes through these systems often says the same thing: 'This is nuts, this makes no sense!'" Neilson said in an EGC interview. "The schools might be amazing, but how can the application process be so dysfunctional?"
For his PhD dissertation, Neilson decided to study how to make educational markets more efficient. His research focused on the effects of an education reform in Chile that essentially made all education free, including at private schools. After the reform, any student was able to apply to any school – thereby changing the "market dynamics" of Chile's entire education system.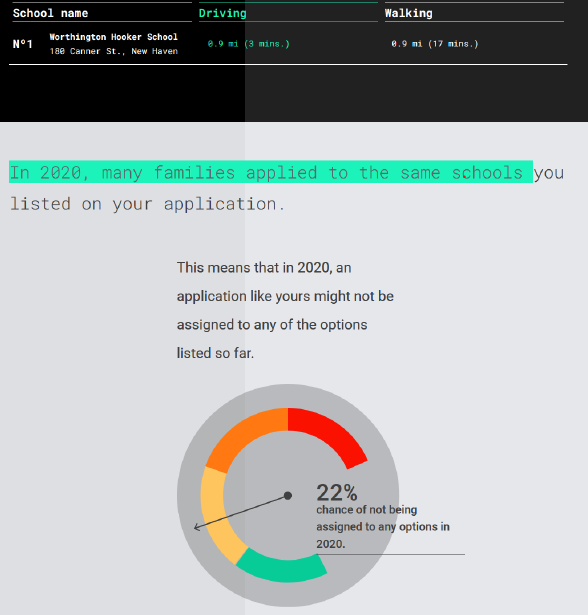 The government launched a digital application platform, and Neilson advised Chilean officials on ways to test different market design algorithms to match students with schools given their preferences. However, during a pilot study in Punta Arenas, a mid-sized city near the southern tip of South America, Neilson and his partners in the Chilean government found that students were applying to too few schools, thereby limiting their chances of getting in anywhere. They realized that students and their families might not have understood the new platform well, or might not have thought carefully about the expanded schooling options when applying. 
A new idea dawned on Neilson: to send students and their families personalized information about the particular educational possibilities available to them. Perhaps if they knew more about all the options on the table, families might make better educational choices.