Testing the NORM program for reducing Covid-19 infections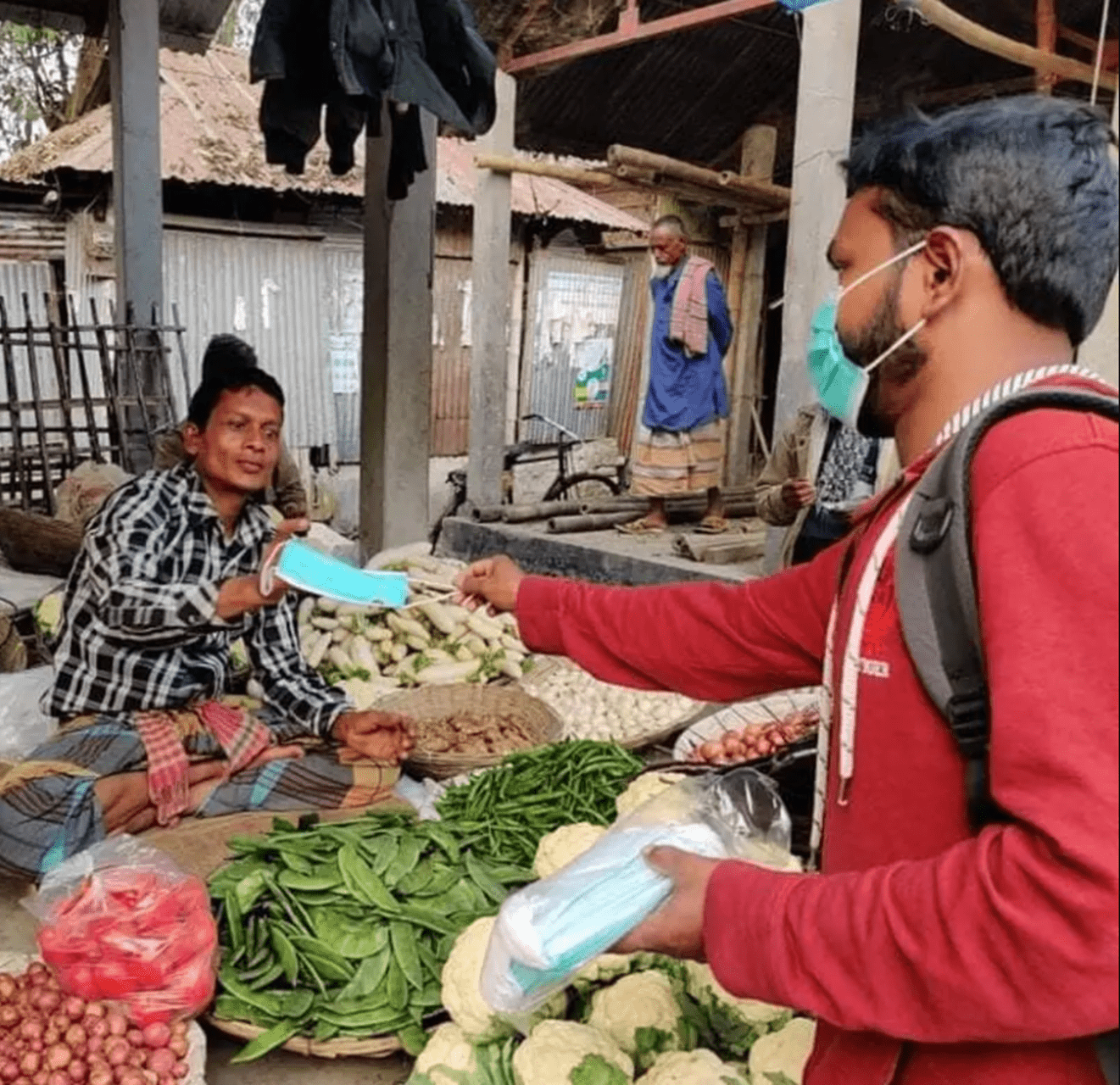 While guidance and official policy on masking has evolved over the course of the pandemic, laboratory results have long shown the efficacy of face masks in blocking Covid-19 virus particles. However, until now there has been no rigorous study on the effects of real-world mask usage. In the world's first large-scale randomized controlled trial on masking and Covid-19, EGC affiliate Mushfiq Mobarak and coauthors from Innovations for Poverty Action and other organizations demonstrate that getting people to wear masks reduces community infection. Heralded by The Atlantic as the "most important research done during the pandemic outside of the vaccine clinical trials," the team's study involved nearly 350,000 people in 600 villages across Bangladesh and implemented a four-part intervention in the experimental villages. The program consisted of no-cost free mask distribution, offering information on mask-wearing, reinforcement in-person and in public, and modeling and endorsement by trusted public leaders (NORM). With clear evidence that this cocktail of interventions can increase community-wide mask-wearing rate persistently, and that in turn decreases the incidence of Covid-19 infection, the NORM model is currently being scaled up to reach over 100 million people in South Asia and Latin America.  
Update:  WHO Cites Yale SOM Research in New Mask Guidelines, January 2022
A new publication from the World Health Organization providing updated recommendations for mask use in community settings cites a groundbreaking study co-authored by Mushfiq Mobarak. Read more on the Yale School of Management website.
From Research to Scale: The Story of the NORM Model