"A mixed bag of insecurity, stress and delight": Marsha Goldfarb's experience as Yale's first female economics professor
by Lisa Qian 
September 24, 2020
Had Marsha Goldfarb's summer internship in 1966 gone as expected, she might never have become Yale's first female economics professor.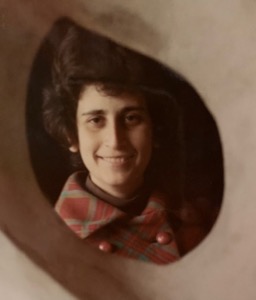 During the summer before her third year of graduate school at Northwestern, she interned at the U.S. Agency for International Development (USAID). There, she was assigned to work with John Fei, a Yale economics professor who was at the agency for the summer. Fei, however, was not available to supervise her as he spent most of the summer traveling. In his place, Gus Ranis, another Yale economics professor who was on leave to direct USAID's Policy and Planning Division, stepped in and Goldfarb reported to him.  
Ranis was impressed with her work. After his stint at USAID, he returned to Yale, became director of the Economic Growth Center (EGC), a position that afforded him considerable hiring authority. When Goldfarb came on the job market, he offered her an assistant professorship. Through this favorable turn of events, she became the first female professor, both at the EGC and in the Yale Economics Department. 
Early life and education 
Goldfarb was born Marsha Geier in Lancaster, Pennsylvania in 1942. She attended Pembroke College, the women's college affiliated with Brown University, where she was one of the few female students who majored in economics. Geier had been introduced to basic macroeconomics in high school and decided to major in economics because she enjoyed the field's application of numbers and data, her strengths, to real world problems.  
She was the only person in her Pembroke class to enter an economics PhD program after graduating. She attended Northwestern University, where she was one of three women in an entering class of 27 students. By the end of her first year, the other two women had left the program, leaving her as the sole female student in her class. 
I felt isolated. I suspect that some of my male classmates in grad school were in organized study groups, but I do not remember ever having been invited.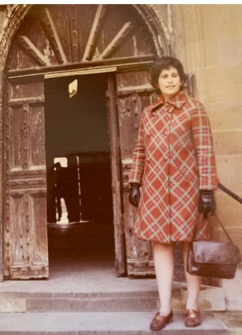 Still, her time at Northwestern was fruitful. When she returned to graduate school after her summer internship at USAID, where she worked with Fei and Ranis, Geier met Irma Adelman, who had recently arrived at Northwestern. Adelman was one of the earliest and most influential development scholars in the 20th century and the first and only female economics faculty member at Northwestern at the time. She became both a committed mentor to Geier and a role model for women in academia generally.
"Irma was very ambitious and she was very ambitious for me," Goldfarb said. 
Under Adelman's guidance, Geier wrote her dissertation on the contributions of formal education and acquisition of skills to the optimal economic growth path for Chile, using data she had collected on a research trip to Santiago. It was when she entered the job market that she received the call from Gus Ranis, offering her the position at Yale. 
Goldfarb's time as the first female economics faculty member at Yale 
As the first female faculty member, Goldfarb said her time at Yale was "a mixed bag of insecurity, stress, and delight." She felt insufficiently trained to compete with the Yale faculty, and while the other faculty were polite, was unable to form close working relationships with her colleagues. She remembered eating most of her lunches at EGC alone.  
In addition, there were instances of blatant discrimination against female economists. Goldfarb remembered one occasion when a visiting male professor gave an exam to his class and said, "this exam has three questions. The first question is very easy and none of you should have any difficulty answering it. The second question is more complicated but the majority of you should be able to handle it. The third question will separate the boys from the girls." 
His remarks so upset one female graduate student that she could not finish the exam. Geier had to mediate between them. 
On the other hand, the delight included meeting her husband, fellow assistant professor Robert Goldfarb M.A. '65 M.Phil. '67 Ph.D.'68, and discovering an interest in health economics. Her focus began to change when the Yale School of Medicine asked her to write a grant report on the market for nurses in the U.S. At the time, health economics was a burgeoning field and this report was the beginning of a research interest that Goldfarb would pursue for the rest of her career. 
Goldfarb continues her career in health economics while advocating for women in economics 
Her next job was at the University of Maryland Baltimore County (UMBC), which had originally offered the faculty position to Goldfarb's husband. Later, when he decided to take an offer from George Washington University, UMBC offered the job to her – but at a salary $1,000 lower than the original offer to her husband, the equivalent of about $5,700 in today's dollars. 
Influenced by her own experiences, Goldfarb started to advocate for equal pay and equal promotion processes for other female professors. She was the founding chair of UMBC's Faculty Salary Equity Committee, which recommended salary adjustments for numerous female faculty members who were underpaid compared to their male peers. Additionally, as Chair of the University Faculty Review Committee, she found instances where female faculty had been treated unfairly in the tenure process by their respective departments and pushed for their promotion. 
Goldfarb's research at UMBC focused on health economics. Through a Yale connection, she was invited to work part time at the National Center for Health Services Research, now known as the Agency for Healthcare Research and Quality (AHRQ). There, her work included contributing to the development of the HCUP dataset, which is the nation's most comprehensive hospitalization dataset and the basis for countless studies on treatment choices and outcomes, costs of care, and access to healthcare. For example, Goldfarb used this dataset to examine how Medicare's decision to pay hospitals a flat fee for each diagnosis impacted the nature of patient illnesses that hospitals admitted. 
She continued at AHRQ until 1995 and retired from UMBC in 2012. Today, she lives in the D.C. area with her husband.  
"I came onto the job market precisely at the time that the demand for economists was very strong, and opportunities for women were growing very rapidly," Goldfarb said. "I will always be extremely grateful to the leadership of the Economic Growth Center for their initial faith in me, and for creating the groundwork that led to happiness and success in my later career, even if it was not in development economics." 
---
Lisa Qian is a 2020 economics graduate of Yale College and a former intern at the Economic Growth Center. 
As Yale celebrates the 50th anniversary of coeducation and 150th anniversary of women students at the university, the university's pioneering female scholars are also receiving renewed attention. In addition, the Economic Growth Center celebrates its 60th anniversary in 2021 and wishes to honor the women who paved the way for successive generations. This article is one is a series to recognize women who have been a part of EGC and Yale Economics.