Breaking intergenerational cycles of deprivation and poverty: Orazio Attanasio and Costas Meghir on the transformative impact of early childhood interventions
EGC Voices in Development, Episode 6 • Transcript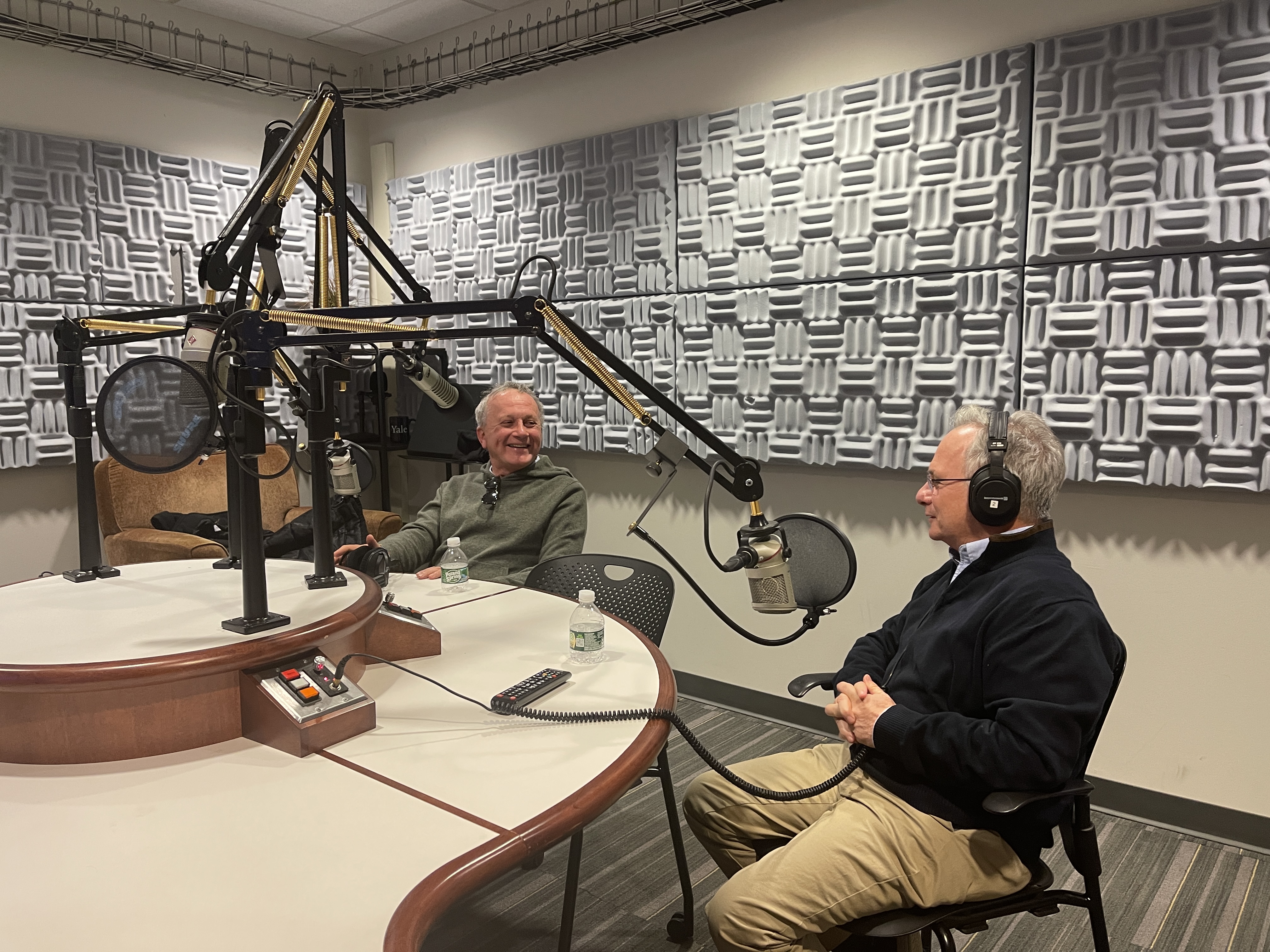 Recent research has revealed how often life outcomes such as income, health, and wellbeing are set in the first few years of life. Parenting practices can foster positive gains in childhood development, but they may not be widely known, resourced, or prioritized among poorer and marginalized groups in society, and millions of children around the world continue to face barriers that stop them reaching their potential. This often results in deprived home environments where poverty travels through generations in a cycle that is difficult to break. 
How can economic tools be used to identify and promote early childhood practices that help, rather than hinder, the economic development process?
In this episode of Voices in Development, Orazio Attanasio and Costas Meghir, both Professors of Economics at Yale University and EGC affiliates, discuss their expanding body of work on the process of early childhood development, the difficulty of measuring childhood outcomes, and using economics to assess parenting interventions. Both researchers were drawn to this field by the realization that transformative development required interventions to take place at a much earlier stage of life, not just in adulthood. This month, Attanasio and Meghir have articles published in a multidisciplinary special issue of the journal Pediatrics, May 2023, which pays tribute to Professor Sally Grantham-McGregor and her extensive work calling attention to global early childhood development in low- and middle-income countries. The Jamaica Program initiative developed by Professor Grantham-McGregor, sought to foster more nurturing home environments during childhood and adolescence, a model that has since spread to many other initiatives across several countries including the Reach Up Early Childhood Parenting Programme.
Attanasio and Meghir have used an interdisciplinary approach to build on the programs initiated by Grantham-McGregor, exploring parenting style choices and cultural barriers to childhood development in countries such as Jamaica, Ghana, and India. Implementing a Randomized Controlled Trial for an NGO in Ghana called Lively Minds, which delivered childcare centers in rural villages, Attanasio and co-authors found that investing even a minimal amount of resources delivered good returns on early child development. Parenting practices are also another important facet of Attanasio and Meghir's work. In Colombia, they have piloted interventions to address the fact that parents living in disadvantaged conditions often lack information about the usefulness of stimulating children through reading and play.  
I was working on various training projects, and the thing that became apparent quite early on was that we were not able to change the direction of people's lives. One thing that we quickly discovered, looking both at adult training and looking at interventions in schools, is that if there were any effects, these effects tended to be higher for people with a better background, even if we were in a very poor context. – Costas Meghir
Orazio Attanasio received his PhD at the London School of Economics and has worked on a broad range of research topics including household consumption, saving and labour supply behavior and early years interventions. Before joining Yale in 2019 as a Professor of Economics he was the Jeremy Bentham Professor of Economics at University College London. His work has been published in American Economic Review, Econometrica, Journal of Political Economy, and Journal of the European Economic Association. He is a faculty affiliate of EGC, Member of the American Academy of Arts and Sciences, Research Fellow at the Institute for Fiscal Studies, and Research Associate at the National Bureau of Economic Research (NBER).
Costas Meghir received his PhD in Economics from the University of Manchester and has conducted extensive research focused on informal labor markets, the economics of the family, and early childhood development. Prior to joining Yale in 2010 as a Professor Economics, he was a Professor of Economics and Head of Department at University College London. His work has been published in the American Economic Review, Econometrica, American Economic Journal: Applied Economics, Journal of Political Economy, and Journal of Labor Economics. He is a faculty affiliate of EGC, Member of the American Academy of Arts and Sciences, and Fellow of the Econometric Society.