Aishwarya Ratan returns to EGC to serve as Deputy Director
March 28, 2022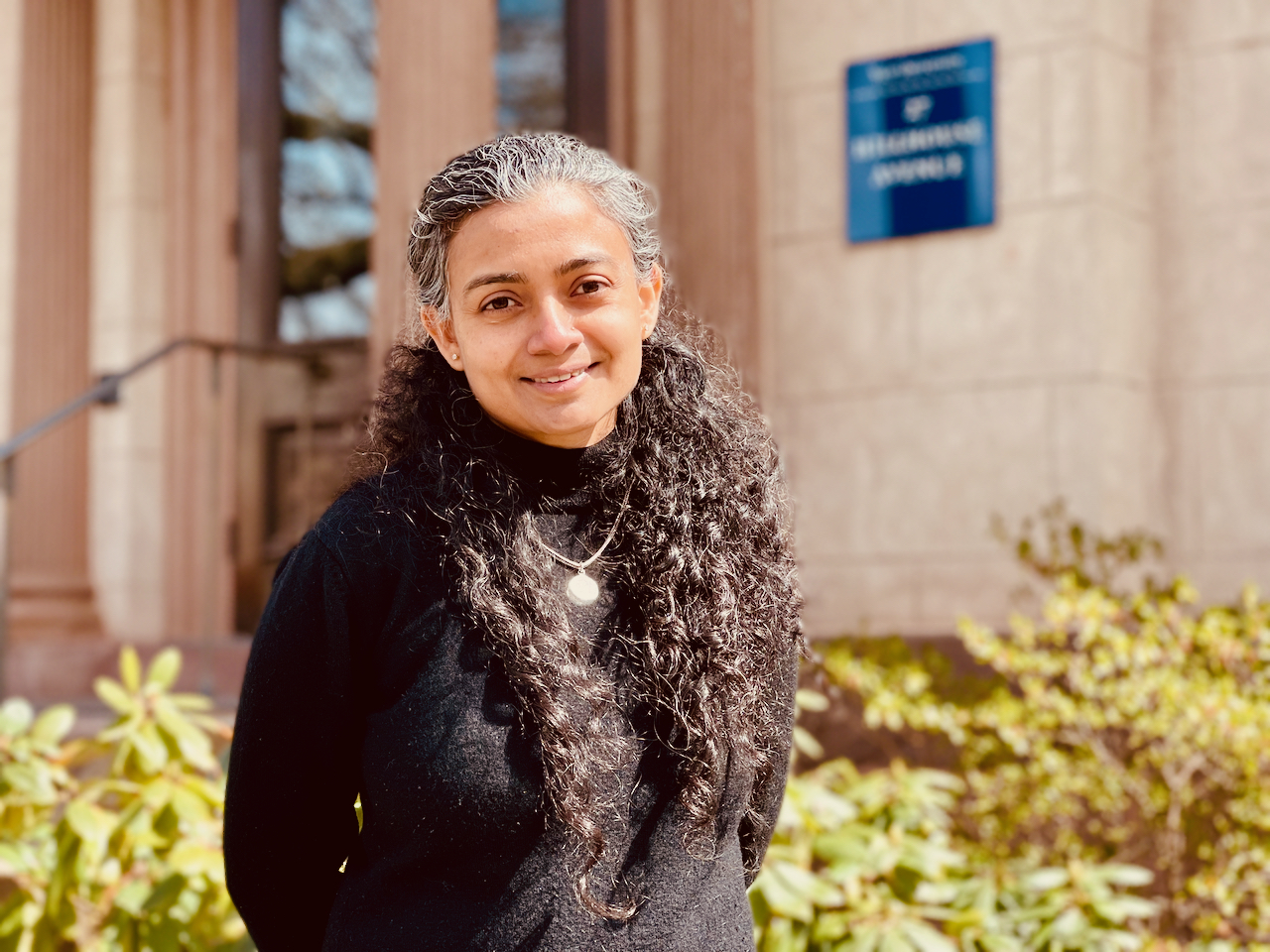 Aishwarya Lakshmi Ratan has been appointed Deputy Director at the Yale Economic Growth Center. She will oversee the research center's strategic initiatives, external engagement, and research and data infrastructure, among other responsibilities. Her first day at Yale will be March 28. 
"It is brilliant to have Aishwarya back at the Economic Growth Center," said Rohini Pande, Henry J. Heinz II Professor of Economics and Director of the Economic Growth Center, which focuses on leveraging economics and data-driven insights for equitable development. "Our faculty remain at the forefront of development economics research and, I believe, Aishwarya will help us be even more ambitious in our programming, support of faculty-led research initiatives, and engagement with development policy." 
Most recently, Aishwarya was a Senior Program Officer in the gender equality division of the Bill & Melinda Gates Foundation, where she led work to build the evidence base on women's economic empowerment, after initially joining the financial services for the poor team. At the Foundation, much of her work focused on South Asia and sub-Saharan Africa.
"I've always lived in the space between research and policy," she said. "That's my comfort zone." 
Her career has taken her from Microsoft Research Labs, where she focused on the role of technology in emerging markets, to Yale's Economic Growth Center, where she directed the microsavings and payments innovation initiative from 2011 to 2014, to Women for Women International, where she was the Director of monitoring, research, and evaluation.
"How does the best of research get transformed into policies and practice?" she continued. "When we have billions of people whose lives could be improved with some careful and judicious application of research insights, that feels like a moral calling." 
Aishwarya said she hopes to identify opportunities for collaboration when there is alignment between questions that policymakers are asking and issues that Economic Growth Center researchers are investigating. 
The challenge, she acknowledged, will be to ensure the independence of the insights offered, even when research is in service of policy needs. 
Aishwarya said she was drawn to the Economic Growth Center because it offers a unique combination of diverse methodological expertise, training — through its International Development and Economics master's program — and data driven approaches that critically interrogate barriers to the economic advancement of poor and marginalized people. 
"The urgency of having research be available for application, towards the goals of shared and sustainable collective well-being, feels very different at this moment in time," she explained, reflecting on her return to Yale a decade after she first joined the university. "It has always been urgent, but now it is particularly urgent." 
Aishwarya was born in Bangalore, India and holds an MPA in international development from Harvard University and a BA in economics from Wellesley College.